Contact of Indonesia Immigration support (phone, email)
Contact Indonesia Immigration: Find below customer service details of Directorate General of Immigration (Imigrasi), Indonesia, including phone and email. Besides contact details, the page also offers a brief overview of the government agency.
Head Office
Jl. H. R. Rasuna Said Kav.X-6 Nomor 8,
Kuningan-Jakarta Selatan, Indonesia
Customer Service
Phone: (021) 5225029/ 5225028
Email: [email protected]
Immigration Divisions
Phone: 0651 7553494 (Nanggroe Aceh Darussalam)
Phone: 061 4579571 (Sumatera Utara)
Phone: 0751 7055471 (Sumatera Barat)
Phone: 0761 858481 (Riau)
Phone: 0711 358433 (Sumatera Selatan)
Phone: 0741 40085 (Jambi)
Phone: 0736 24743 (Bengkulu)
Phone: 0721 474813 (Lampung)
Phone: 0717 439439 (Bangka Belitung)
Phone: 021 8090130 (DKI Jakarta)
Phone: 024 3561503 (Jawa Tengah)
Phone: 0274 378431 (DI Yogyakarta)
Phone: 031 5340707 (Jawa Timur)
Phone: 0451 482353 (Sulawesi Tengah)
Phone: 0361 228718 (Bali)
**visit the website for more
____
About Indonesia Immigration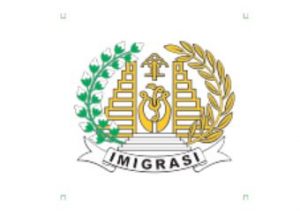 The Directorate General of Immigration is responsible for everything concerning visa and immigration in Indonesia. Established in the year 1950, the government agency is supervised by the Ministry of Law and Human Rights. The Directorate General of Immigration implements the various immigration laws, provides visas to foreign nationals who wish to travel to the country, checks customs and border security and prevents anti-terrorism activities. There are currently some 115 immigration offices across the country. Additionally, there are 33 immigration checkpoints at airports and seaports. There are 70 border crossing checking points spread across the provinces of West Borneo, East Borneo, Riau, Riau Islands, North Sulawesi, East Nusa Tenggara and Papua. Consulates and representative offices are found in Bangkok, Beijing, Berlin, Malaysia, Singapore, Hong Kong, Los Angeles, Sydney, among other regions.
Indonesian citizens who wish to apply for passport or renew existing can do same by visiting nearest Immigration office. The requirements, costs and timeframe are provided on the website. Access the Downloads section on the webpage for forms on visa, lost passport, renewal or others. As for visa, travellers must be in posession of a passport that is valid for at least 6 months. You will need to complete a Passenger Arrival Card before passing through Customs Passport Control. A Visit Visa on Arrival is given for 30 days stay. Nationals of the following countries can get visa on arrival: Australia, Argentina, Bahrain, Brazil, Canada, France, Germany, India, Italy, Kuwait, Mexico, China, Portugal, Qatar, Russia, South Africa, Switzerland, Saudi Arabia, Spain, Taiwan, UAE, UK and the US. A general visit visa can be applied at Indonesia embassy or consulate.
For those planning to come for study, work or research, there is Limited Stay Visa that is valid for 6 to 12 months. Also, there is the Short Term Visit Visa available for citizens from 45 countries for purposes of holiday, tourism or business. The procedures, requirements and fees are listed on the website. For more information or queries on applications, visa status, forms, or others, reach the support.