Find below the customer service details of IndiHome. Besides contact details, the page also offers a brief overview of the telecom company.
Head Office
PT Telekomunikasi Indonesia, Tbk
Jl. Japati No. 1 – Bandung
Indonesia 40133
Customer Service
Phone: +147
Phone: 08001835566 (enterprise customers)
Email: [email protected]
_____
About IndiHome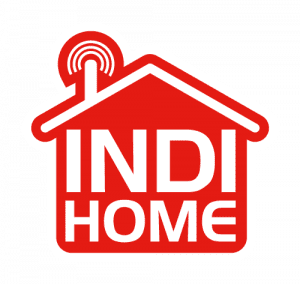 IndiHome is a leading fixed broadband Internet service provider in Indonesia. Also providing landline telephone and interactive TV (IndiHome TV), along with a wide variety of packages and other services, the brand is owned by Telkom Indonesia, a company with a market cap of US$ 23.3 billion. Telkom Indonesia is a telecommunications conglomerate with more than 10 subsidiaries. IndiHome is an abbreviation for Indonesia Digital Home. Telkom launched IndiHome in 2015 as a replacement of Speedy. IndiHome currently offers packages that include digital music and home automation services. The service is available for homes with access to the fiber optic networks made available by Telkom (FTTH) and the areas still using copper cables. According to the company, more than 2000 units from the IndiHome product catalogue were being ordered every day throughout the year 2015. The company has an ever-growing customer base and is striving for continuous innovation that meets the needs of an evolving society.
The IndiHome services are designed for both individuals and business users. There is Internet, TV, Telephone, and IndiTravel. The Internet services are available via the fiber optic network and offers a choice of Internet speeds that go up to 300Mbps. The Internet is fast, stable and weather resistant. The services are available across majority of the cities. Interested customers can check the availability for their region from the IndiHome website. Various packaged available for Internet service-availing customers start with an Internet speed of 10Mbps up to 100 Mpbs, and the price range is limited between IDR 300,000 and IDR 955,000 per month. The IndiHome services come with some amazing features like the playback, pause, rewind, TV storage, TV on demand, video on demand, and Karaoke. The STB (Set-Top-Box) equipment from IndiHome provides two types of services at once, including, IPTV and OTT services. IndiHome's landline services offer clear sound quality at comparatively cheaper prices. The Wifi.id services patched its customers up with 100 Mbps for Rp 10,000 per month for one device, which can be connected directly to the thousands of Wifi.id points installed across Indonesia. IndiTravel offers services like booking a flight or train online.
The website of IndiHome offers a glimpse on the products and services. You can apply for a new connection or change subscription of the existing connection right there. If you are using the IndiHome landline services, you can pay your bill on the website. IndiHome keeps packages, promos and loyalty programs active for its customers. The details about the same can be accessed online. Customers can register on the website to keep details like the products and packages accessible on one click. If you wish to reach out to the customer service team, you can call the helpline number provided on this page or write an email for prompt response.