Contact Imgur: Find below customer service details of Imgur.com, including phone and email. Besides contact details, the page also offers a brief overview of the company.
Head Office
Imgur Inc
600 California Street, 11th floor
San Francisco, CA 94108
Support
Web: Submit Email
Email: [email protected] (report violations)
Email: [email protected] (for estore queries)
Phone: nil
______
About Imgur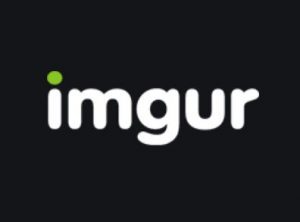 Imgur is a popular picture hosting platform that is one of the top 15 ranked sites in the US by Alexa. Launched by Alan Schaaf in 2009, Imgur today reaches more than 250 million people each month. Billions of posts that include inspiring images, memes, GIFs and visual stories are viewed every month. New users can explore the features by signing up for an account using email, Facebook or Twitter. Imgur is available on web, iOS and Android.
There are many ways for looking content on the platform. You can input keywords, tags or user names. The homepage features some of the most viral and trending. If you want to explore by tags, you will see popular tags like gaming, comics etc. Then you have the viral or popular GIFs and images. On each post you will see the name of the user submitted, category, date and description of it. Additionally, you can see the number of views the post has. When you scroll down, you can read comments left by other users on same. Registered users can also leave comments.
One of the new features introduced include the Favourite Folders option. Users can organise images into their favourite folders. You can even decide to make the folder public or private. Public folders appear to everyone when they visit your profile. Privacy options are only available on folder level. For users who want to upload content, you can do same by clicking on "new post". Currently you can only upload video with sound on mobile apps. The platform supports upload of .mp4 files for video.
When you upload a post you have the option to keep it public or hidden. Note that hidden posts cannot be searched or commented. Imgur prohibits users from publishing sexually explicit content, provocative or suggestive posts, hate speech or content that attacks, text that condones illegal or violent activity, or spam. You can see the rules under Imgur's Community Rules section.
Once you have uploaded your image, you can add a title, description and even edit image. When editing image, you also have the option to add text. You can download image, delete image and get shareable links to post on social media platforms. For more information or queries on registration, advertisement, content policies, or others, reach the Imgur support.