Contact IKEA: Find below customer service details of IKEA worldwide, including phone and email. Besides contact details, the page also offers a brief overview of the company. Reach the customer service below for support, complaints or feedback.
Head Office
IKEA Of Sweden AB
Ikeagatan
Almhult, 343 36
Sweden
Customer Service
Phone: 0775- 700 500 (Sweden)
Email: [email protected] (general)
Email: [email protected] (jobs)
Email: [email protected] (franchise queries)
International Support
Phone: 1 888 888 4532 (US)
Phone: 03 8523 2154 / 02 8020 6641 (Australia)
Phone: +420 234 567 890 (Czech Rep)
Phone: 0969 36 20 06 (France)
Phone: 061 92/93 99999 (Germany)
Phone: +62 21 – 2985 3900 (Indonesia)
Phone: 199 11 46 46 (Italy)
Phone: +603 7952 7575 (Malaysia)
Phone: 0900 – 235 45 32 (Netherlands)
Phone: 915 02 340 (Norway)
Phone: 800 20 30 20 (Portugal)
Phone: 495 935 72 72 / 8 800 700 00 73 (Russia)
Phone: 92000-4532 (Saudi Arabia)
Phone: 1670 4532 (South Korea)
Phone: 0848 801 100 (Switzerland)
Phone: 900 400 922 (Spain)
Phone: 020 3645 0000/ 0015 (UK)
____
About IKEA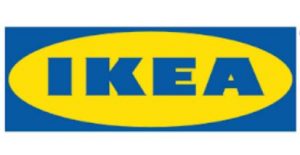 IKEA is a leading Swedish furniture retailer that was founded by Ingvar Kamprad in 1943. It currently operates more than 410 stores worldwide. Headquartered at Leiden, Netherlands, IKEA employs more than 194,000. Inter IKEA Holding BV is the holding company for all IKEA related businesses. All IKEA franchisees are independent of Inter IKEA Group. IKEA Range & Supply is responsible for developing and supplying the global IKEA range. IKEA Supply AG is the main wholesale company. The IKEA Range & Supply is responsible for supplying the global IKEA range. It is structured into business areas like Livingroom & Workspace, Bedroom & Bathroom, Kitchen & Dining, Children's IKEA, Lighting & Home Smart, Textiles, Cooking/Eating & Decoration, Outdoor/Storage, Free Range and IKEA Food.
The IKEA retail business generated 38.3 billion Euro in sales in 2017. The website also generates large number of sales for IKEA. In 2017 alone more than 2.3 billion visited the website. The stores in fact recorded more than 936 million visitors. Spread across 46 countries, the stores boast of product line that numbers to more than 9,500. Countries where IKEA has a strong presence include Australia, Bahrain, Canada, China, Czech Republic, Denmark, Egypt, France, Germany, Hong Kong, India, Indonesia, Israel, Kuwait, Malaysia, Netherlands, Portugal, Qatar, Russia, Singapore, South Korea, Spain, Switzerland, Thailand, Turkey, UK and the US. Locate a IKEA store nearest to your address on the website.
Besides brick and mortar stores, furniture can also be purchased on the IKEA website. There are country-specific websites where products can be purchased. There are buying guides and resources for inspiration. Products that can be purchased include sink cabinets, bathroom storage, sinks, faucets, showers, beds, mattresses, wardrobes, lighting, kitchen utensils, cookware, food storage, tables, chairs, dining sets, dinnerware, storage boxes, kitchen appliances, wall storage, pantry, kitchen cabinets, modular kitchens, sofas, side tables, office desks, workspace storage, among others. Explore the Sale or Clearance section for hot offers and discounts.
Purchases on the IKEA websites can be made using Visa, MasterCard, Discover, American Express cards and IKEA gift cards. Financing options are also available in some countries. Delivery options are revealed during checkout. Delivery charges vary according to furniture type and size. In the US, customers enjoy 365 day return policy. Visit the website to read terms and conditions. Most products also come with a warranty covering manufacturing defects. Assembly and installation instructions are available on the website. There are also videos showing the installation. Interested in a career with IKEA? Explore the careers section to know the open positions, benefits and recruitment contacts. For more information or queries on store locations, cancellation, delivery, installation, warranty, repair, careers, or others, reach the IKEA support.