Find below customer service details of IDP Education India, including phone and email. Besides contact details, the page also offers a brief overview of the education company.
Head Office
IDP Education India Pvt Ltd
61, 2nd Floor, Sector 44
Gurgaon, Haryana 122003
Customer Service
Phone: 1800 102 2233 (general)
Phone: 1800 102 4544 (IELTS queries)
Email: [email protected] (IELTS queries)
Regional Office
Phone: 0124 4411888 (Gurgaon)
Phone: 044-45178888 (Chennai – Adyar)
Phone: 080 23020888 (Bangalore – East)
Phone: 080 46404888 (Bangalore – South)
Phone: 080 44118888 (Bangalore – Central)
Phone: 0120 4077800 (Noida)
Phone: 022 68600600 (Mumbai)
Phone: 020 4411 8888 (Pune)
Phone: 011 4856 8888 (Delhi)
Phone: 0471-4411888 (Trivandrum)
Phone: 079 44118888 (Ahmedabad)
Phone: 033 44118888 (Kolkata)
Phone: 0484 4411888 (Kochi)
______
About IDP Education India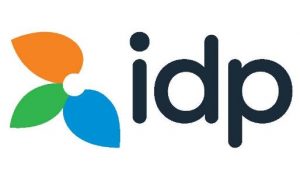 IDP Education is a global education services company founded in 1969 and headquartered at Melbourne, Australia. IDP, which is short for International Development Program, operates in more than 30 countries. The publicly listed company on ASX is partly owned by Australian universities. Through the 100 offices and 700+ education counsellors around the world, IDP helps students in choosing and getting approved to a university abroad. For this, it partners with more than 700 leading institutions across UK, US, Canada, Australia and New Zealand. Besides counselling on the courses and universities, IDP helps with preparing for visa application, and also for the IELTS test for English language proficiency. In fact IDP was part of the team that designed the International English Language Testing System, commonly known as the IELTS. For English language teaching, IDP operates 11 campuses in Cambodia, Thailand and Vietnam.
In India, IDP began operations in 1995 and since then has been helping with student placement, IELTS, counselling and international education services. IDP Education India has its base at Gurgaon, Haryana, with offices across the country. Students can locate a nearest IDP office to receive counselling or book an appointment on the website. You can learn about the courses, universities and schools online. There are also a number of resources available with expert insights on studying abroad. The 'Find a University' option will list all the universities and colleges across Australia, Canada, Ireland, New Zealand, UK and the US. As for courses, you can pick from Computer Science, IT, Software Engineering, Business and Management, Engineering, Health, Legal Studies and Biotechnology, to name a few. You can connect with an IDP counsellor to get help with choosing the right course or college to reach your career goals.
IDP India organises free counselling sessions that is open to all students interested in studying abroad. When applying for a course, you can avoid the hassles of approaching the university directly and completing the tedious forms. A dedicated IDP counsellor will submit your application, certify them and send them to your selected university. You can expect a response within 2-6 weeks. If you want to interact directly with the representatives of universities, watch out for education fairs and seminars held regularly. Not just applying to a college, IDP also will help a student with completing the formalities for visa, knowing the latest visa requirements, having the documents ready, and paying the fee.
IDP is most sought after by students preparing for IELTS. Tests are conducted at more than 50 locations across the country. Students have the option to take the IELTS test on paper or computer. The IELTS exam will test listening, reading, writing and speaking. For speaking test, you can book a lot online for a preferred date and time. While the listening test has a duration of 30 mins, the reading and writing can go up to 60 minutes. The IELTS speaking test will take 11-14 minutes. Across India, the test dates are available four times a month. Note that there are two modules – IELTS Academic and IELTS General Training. The latter is for migration to Australia, UK, US, Canada or New Zealand. The results are dispatched within 5-7 working days. The computer-delivered IELTS test is available in 12 cities across India, including Bangalore, New Delhi, Chennai, Mumbai, Pune, Hyderabad and Chandigarh. The results can be availed within 5-7 business days. You can book a test online on the IELTS India website. Payment of fee can be made using debit/credit card, net banking and digital wallet. The test dates and fee are available on the website. For complaints or queries on branch locations, booking appointment, cancellation, refund, IELTS exam, or others, reach the IDP India support.