Contact ICICI Lombard: Find below customer service details of ICICI Lombard General Insurance, including phone and email. Besides contact details, the page also offers a brief overview of the company.
Head Office
ICICI Lombard General Insurance Company Ltd,
ICICI Lombard House,
414, P.Balu Marg, Veer Sawarkar Marg,
Prabhadevi, Mumbai 400025
Customer Service
Phone: 1800 2666
Phone: 86 55 222 666
Phone: +1800 102 5721 (claim intimation)
Email: [email protected]
Email: [email protected] (health claims)
_______
About ICICI Lombard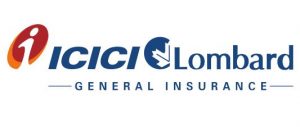 ICICI Lombard is a general insurance company that is a joint venture between ICICI Bank and Fairfax Financial Holdings. Established in the year 2001, the insurance provider deals with a variety of products that include vehicle insurance, home insurance, general insurance, health insurance and property insurance. Headquartered at Mumbai, India, ICICI Lombard manages its operations through a staff of more than 8,400 spread across the country. The company boasts of Gross Written Premium (GWP) of Rs 147bn, as of March 2019. For the same period, the insurance provider issued over 26.5mn policies and settled over 1.6mn claims. One of the leading private sector general insurance companies, ICICI Lombard has won several awards and recognition for its innovative solutions and customer service excellence.
To get an overview of ICICI Lombard's products, you can visit any nearest office, ICICI Bank branch or browse the official website. If you are new to ICICI Lombard, you will be pleased to find it has one of the highest claims settlement ratio in the country. The website states that in FY2019, the company settled 99.87 % health insurance claims and 93.14% motor insurance claims within 30 days of claim filing. And for those who have a health emergency, ICICI Lombard boasts a network of 5,025 partner hospitals. For vehicles, it also has a network of 7,800 garages.
For a quick glimpse of ICICI Lombard's products, you have travel insurance, home insurance, motor insurance, marine insurance, health insurance and business insurance. With the travel insurance, you can avail cashless hospitalisation when you face a medical emergency abroad. The single trip or multi trip insurance even offers coverage for your luggage, trip cancellation/interruption or personal accident. You can get a quote by providing details of your travel online. As for motor insurance, customers enjoy access to 3,900+ cashless network garages for car. The insurance covers loss or damage to your vehicle, personal accident cover and protection against legal liability due to accidental damages. Car owners also enjoy free pickup and towing facility at select garages. Fill in the details of your vehicle to get an insurance quote instantly on the website. Purchase of a new car insurance policy can be made by net banking, and credit/debit card. Renewal of an existing policy can also be done on the ICICI Lombard's website.
For those looking for health insurance, you have a number of policies designed for individuals and families. Health insurance policy holders get cashless approval within 4 hours and enjoy access to 5025+ network hospitals across Andhra, Assam, Bihar, Chandigarh, Chhattisgarh, Delhi, Goa, Gujarat, Himachal Pradesh, Kerala, Karnataka, Maharashtra, Madhya Pradesh, Orissa, Punjab, Pondicherry, Tamil Nadu, and Rajasthan. The policy covers medical expenses during hospitalisation and 60 days post hospitalisation; floater cover to get family covered for same sum; and day care expenses for medical surgeries and procedures. Customers are also entitled to tax benefit and free health checkup at designated centers.
Customers can view and manage their policies by signing into their account on the website. With regard to claims, individuals, employees and corporates can upload documents on Claims Management portal and even track status with policy or reference number. Health insurance customers are requested to intimate all claims 48 hours prior to hospitalisation and within 24 hours post admission in case of emergency. You can intimate claim by calling the toll free number or sending an email. You will need to submit the claim form and submit the required documents. After reviewing the claim request, ICICI Lombard will settle the same and reimburse any amount spent for treatments and other expenses. In case of an accident, you will need to gather evidence, get contact details of witnesses and file an FIR at nearest police station. Under cashless claim, the repair charges of the vehicle are directly paid to the garage. For complaints or queries on branch locations, online payment, premium, cancellation, refund, tax benefits, career, or others, reach the ICICI Lombard support.