Find below customer service details of Hyatt Centric, including phone and email. Besides contact details, the page also offers a brief overview of the company.
Head Office
150 North Riverside Plaza Chicago,
IL 60606, United States
Customer Service
Phone: 1 800 233 1234 (US)
Email: [email protected]
Other Contacts
Phone: 13 1234 (Australia)
Phone: 800 06 740 (Bahrain)
Phone: +1 402 935 5315 (Brazil)
Phone: +86 512 5500 1234 (China)
Phone: 80 01 02 29 (Denmark)
Phone: 0800 90 85 29 (France)
Phone: 0800 973 1234 (Germany)
Phone: 1 800 945 0917 (Israel)
Phone: 1 800 81 8188 (Malaysia)
Phone: 1800 8888 1234 (Philippines)
Phone: 00 800 100 601 (Qatar)
Phone: +8 800 707 2988 (Russia)
Phone: +65 3158 7887 (Singapore)
Phone: 0800 9 91029 (South Africa)
Phone: 900 81 1234 (Spain)
Phone: 020 795 129 (Sweden)
Phone: +1800 011 129 (Thailand)
Phone: 8000 3570 4321 (UAE)
Phone: 0845 888 1234 (UK)
______
About Hyatt Centric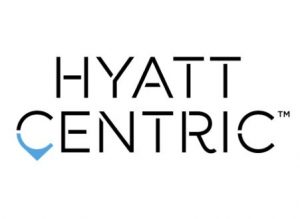 Launched in 2015, Hyatt Centric is the sixth luxury lifestyle hotel brand by Hyatt, with a mission to put the guests as the top priority for consumer-centred excellence. The brand offers full-fledged premium luxury services, for well-travelled guests with an innovative makeover of boutique hotels, active under the Hyatt hospitality group. The theme of Hyatt Centric is compatible between the accommodation pattern of the Hyatt Andaz and the Hyatt Place, and inclines towards the exploration, adventure, and social-cultural influences of the location.
Hyatt Centric operates the management based on three criterions, ideal location, simplicity for maximum guest satisfaction, and use of digital monitoring systems for better efficiency. Branding on the lifestyle segment, guests can explore, participate, and engage in communal activities, besides enjoying the luxuriant stay at Hyatt Centric hotels. With 33 hotels in 32 destination cities, Hyatt Centric is an established lifestyle brand for leisure and business travellers, in select destination properties focusing on adaptive reuse of building into hotels. 
With locations worldwide, Hyatt Centric operates in the United States, Caribbean and Latin America, Europe, and Asia. In the United States, the Hyatt brand launched 22 branches of Hyatt Centric hotels in California, Florida, Georgia, Hawaii, Illinois, Louisiana, Massachusetts, New York, Oregon, Pennsylvania, Texas, Utah, and Virginia. Destination experts recount Hyatt Centric as one of the most reliable hotels with attractive perks, services, spatial elements in exotic locations, such as Times Square, Fisherman's Wharf San Francisco, and Park City, Utah.
Every room comes with a Hyatt Grand bed, LED TV, controlled heating/cooling of room, refrigerator, and coffeemaker, sufficient electrical outlets for charging, rain shower, and JBL wireless speakers. The standard property amenities include free Wi-Fi, paid parking, pool, breakfast buffet, pet friendly, restaurant, business centre, meeting rooms, dry cleaning, laundry, housekeeping, free airport transportation, 24-hour front desk, bar/lounge and many others.
At Hyatt Centric, Bed and Breakfast combo starts from $249 USD, and members can save up to 20% by booking directly through the website. For members only, exclusive rates start from $182 USD, and standard rates at $199 USD. Payments are non-refundable, with full pre-payment at booking along with a credit card deposit for 1 night. Daily destination fee is applicable and the rooms are spacious starting from 325 square feet – 350 square feet for king and queen size beds. Visit the website for more details.
Book at any Hyatt Centric property and avail the best rates guaranteed, to earn 5,000 points, and credit card is necessary for placing reservations. Payment is acceptable by Hyatt Visa Card, American Express, Carte Blanche, Diners Club, Discover Card, Master card, and Visa. Members of World of Hyatt can redeem loyalty points towards airline miles, spa and dining, and free night rewards. Cancellation policies may vary and charges are applicable for early check out. For complaints or queries on reservations, cancellation, refund, or others, reach the Hyatt Centric support.