Find below customer service details of Hrvatski Telekom, Croatia, including phone and email. Besides contact details, the page also offers a brief overview of the telecommunications company.
Head Office
Hrvatski Telekom d.d.
Radnicka cesta 21
10000 Zagreb
Hrvatska
Phone: 0800 9823
Customer Service
Phone: 0800 9000
Phone: +385 98 159 000
Email: [email protected] (general)
Email: [email protected] (technical support)
_______
About Hrvatski Telekom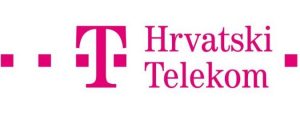 Hrvatski Telekom is a leading telecommunications company in Croatia, operating since 1998. Headquartered at Zagreb, Hrvatski employs more than 5,400 and operates as a subsidiary of Deutsche Telecom. Hrvatski has products and solutions designed for residential and business clients looking for fixed telephony, mobile telephone services, and Internet. Other offerings include IPTV and ICT services, lease of lines, Metro-Ethernet, GSM, and LTE mobile services. Thanks to the strong growth, the HT Group posted revenue of HRK 7.783 billion in 2018.
As the leading provider of telecommunications services in Croatia, Hrvatski offers more than 98% of coverage across the country. Hrvatski Telekom was in fact Croatia's Speedtest Awards Winner for mobile network speed during Q1-Q2 2019. Currently, the company serves more than 2.4 million mobile subscribers, 839,000 fixed network users, 740,000 broadband Internet subscribers and 490,000 television viewers. Some of Hrvatski's subsidiaries consist of Combis, H1 Telekom, Iskon Internet, Crnogorski Telekom and HT Mostar.
For a new prepaid or postpaid connection you can place a request over phone or by visiting any nearest Hravtski office. For an overview on the offers, plans and packages, you can browse the official website. If you need a phone along with a contract, you can order same online. You can purchase one with subscription, or just get a SIM card that can be used on any device. The rates vary according to data consumption and other benefits. The mobile tariffs include minutes, SMS and Internet data. Under Fixed Telephone you have tariffs offering unlimited phone calls across the national network. If you make more calls outside Croatia, there are plans you can activate offering affordable call rates for calling across US and Europe.
Need high speed Internet for homes? You have optical Internet as well as ADSL. With MAXadsl you can surf at speeds of 20 to 50 Mbits. Optical network plans offer unlimited data with a starting speed of 100 Mbit. The rates vary for optical network as well as for Internet through copper infrastructure. Unlimited surfing through 4G mobile network is available for ultrafast browsing on latest mobile technology. While MAXadsl is available all across Croatic, the optical connections are restricted to few cities and towns. Speaking of entertainment, HT offers MAXtv with largest selection of sports and TV shows. The basic package offers more than 90 channels and access to an extensive video library. If you want to watch television without an Internet connection, you can opt for MAXtv SAT. It will require the installation of a satellite dish. You can know the full list pf programs and other benefits on the website.
Existing Hrvatski customers can sign into their account online or on the app to view and manage services. You can also see the recently generated bills and pay for same using credit card or net banking. Payment of bills can also be made at authorised stores and HT offices. For complaints or queries on branch locations, bill payment, cancellation, career, or others, reach the Hrvatski Telekom support.