Find below customer service details of Hotel Indigo, including phone and email. Besides contact details, the page also offers a brief overview of the hotel chain.
Head Office
InterContinental Hotels Group PLC
Broadwater Park
Denham, Buckinghamshire
UB9 5HR, UK
Customer Service
Phone: +1 800-248-5007
Phone: +1 866-246-3446
Phone: 0800 1 87 30 61 (Germany)
Phone: 88800-301-3832 (Russia)
Phone: 0800 3898100 (UK/Europe)
_____
About Hotel Indigo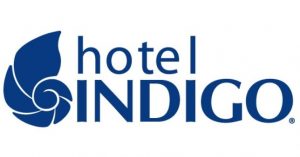 Owned by the InterContinental Hotels Group, the Hotel Indigo is an American hospitality brand running a chain of boutique hotels all across the United States. In 2004, IHG launched the first Hotel Indigo at Atlanta, as part of its luxury brand for the mid-market hospitality sector. A fast growing luxury brand in the United States, Hotel Indigo serves international cities in the United Kingdom, China, Costa Rica, Thailand, Taiwan, Israel, Italy, Spain, Russia, Germany, and Canada. As of 2019, Hotel Indigo operates from 109 locations with 89 hotels across the world, providing a nurturing and comfortable accommodation with elite services for its loyal guests.
Designed by Architect Barton Mills, the building system of Hotel Indigo reflects a clean and sleek environment minus the beige swanky look of upscale hotel properties. The hotel plan layout brings out a fresh concept based on retail design spaces, with flexible room layouts, open plans, murals, creative signage boards, and curated artworks styled with bespoke furniture line. The reception areas with pergolas, unites the outdoors with the indoors and generates a relaxed ambiance to the hotel. Well-designed lobby spaces with pergolas, and huge ceilings add to the spaciousness and volume of the hotel.
Rooms are styled with hardwood flooring, large sized murals, comfortable bedding, workspace desk, standard internet services, spa style bathrooms, mini-fridge, and other standard room amenities. At Hotel Indigo, rooms are of three types, guest rooms, executive rooms and suites, and amenities may differ based on the room type. Standard property amenities at Hotel Indigo include health and fitness centre, business centre with internet, housekeeping, and laundry services, pets allowed, on-site restaurants and bar, paid parking on site, air-conditioned rooms, and many more.
The room rates differ based on location and amenities provided, and start from $230 USD -$680 USD per night per head for a standard king and queen size bed with a kitchenette and shower unit. Rooms are available for as low as $190 USD for members only and on select seasons. Free Wi-Fi and complimentary breakfast and kids eat free with added complimentary services for children and pets, and free air shuttle service at select hotels. The rooms are spacious and elegantly designed for maximum comfort and restaurants offer the best local cuisine with delicious meals, freshly prepared and served on-site.
IHG Rewards club members are eligible for huge savings on advance reservations, best lowest rates, room upgrades and earn credit points, and complimentary night stays. Members get exclusive express check-in, loyalty program rewards, welcome gifts at the time of check-in. Kids below 19 can stay free with parents at Hotel Indigo, and cancellation charges are applicable and accept reservations via phone, app, and online booking. Refund only at select hotels and deposit fee is essential at the time of check-in with a valid credit card, and payment acceptable with all major credit cards. For complaints or queries on reservation, cancellation, refund, career, or others, reach the Hotel Indigo support.