Find below the customer service details of Hornby customer service. Besides contact details, the page also offers a brief overview of the company.
Head Office
Hornby Hobbies Ltd
Enterprise Road
Westwood Industrial Estate
Margate, Kent CT9 4JX
Customer Service
Phone: +44 (0)1843 233512 (general help)
Email: [email protected] (support)
Email: [email protected] (technical)
Email: [email protected] (eBay assistance)
_____
About Hornby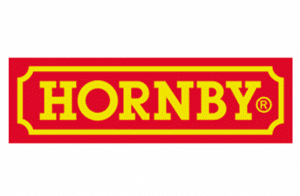 Hornby is a much loved toy brand in the UK, known for its model trains and miniature railroad sets. Founded by Frank Hornby, Hornby's first patent dates back to 1901. Frank patented what he called 'the improvements in toy and educational devices for children and young people'. Back then, it was impossible to imagine the influence of Frank's products on the model railway hobby. When the patent was granted, Frank Hornby started the production under the name of 'Mechanics Made Easy", which eventually led to the establishment of Meccano in 1907. The success of the company was quite a phenomenon. Meccano became the classic toy of all time, and the production continued throughout the first world war. Hornby introduced trains in 1920, which were powered with a good quality clockwork motor and metal pressings held together by the Meccano nuts and bolts. Hornby trains became a huge success and the company further expanded by initiating the production of engines and other accessories. The first toy electric Hornby train was produced in 1925, which operated on the supply of 100 to 250 volts. The company has come a long way and now has a team of 193 employees with annual revenue of £32.76 M. 
Further, Hornby continued to rule the toy locomotive market with its A4, King, Footballer, Patriot, Duchess classes. The new diesel locomotive included the HST (High Train Speed), which became an instant hit. The famous Thomas series was launched in 1985, and many other models became a part of the Hornby range. The additions include BR's electric Class 80 & 91 locomotives, Mk4 Intercity coaches, and more. The first commercially produced '00' gauge live steam was launched by Hornby in September 2003.
The official website of Hornby gives customers access to the entire catalog, including the train sets, train packs, locomotives, wagon & coaches, power and control, and accessories. You can shop by category or brands (Hornby Railroad, Skaledale, Skale Scenics, Skale Autos, Arnold- N, Arnold- TT, Electrotren- H0, JOUEF H0, and more). Hornby products are available as per theme as well. Train lovers will find product line with themes like Harry Potter, The Beatles, Paddington, Intercity, and Mallard at Eighty. Purchases on the website can be made by Visa, MasterCard, Discover or PayPal. During checkout, you can see the delivery options, costs and timeframe. Standard delivery within UK can take 3-5 working days. Hornby ships to most regions across Europe. Also, note that there is a 14 days return policy for every product purchased from the website. More details are published under the FAQ section. If you already own a Hornby product and need to download manual, software or service sheets, you will find dedicated pages on same. Are you a Hornby fan? Join the club membership to enjoy a host of benefits. Members of The Collector membership program get an exclusive pin badge, personalised reward card, discounts and much more.