Contact Hollard: Find below customer service details of Hollard, South Africa, including phone and email. Besides contact details, the page provides a brief overview of the insurance company and its services. Reach the Hollard customer service below for complaints, queries or feedback.
Head Office
22 Oxford Road Johannesburg,
Gauteng 2041, South Africa
Customer Service
Phone: (011) 351 – 5000
Phone: 0800 601 016 (life insurance)
Phone: 0860 123 3279 / 0861 010 203 (car insurance)
Phone: 0860 000 243 (household insurance)
Phone: 0800 111 169 (funeral policy)
Email: [email protected]
_____
About Hollard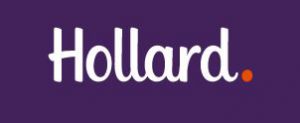 Hollard is South Africa's leading insurance group with turnover of over R15 billion. Founded by Robert Enthoven in 1980, the company is headquartered in Johannesburg and offers a range of insurance products for personal and business. Hollard serves some 6 million policyholders with operations in Australia, China, India, Botswana, Namibia, Zambia and Mozambique.
Hollard's personal insurance covers life, funeral, car, household and business. Car owners can get the Extended Car Warranty for 24/7 roadside assistance, service benefits, among others. The car insurance provides free accidental death cover and 24 hour emergency assistance, including towing, roadside and medical. The Household Insurance includes cover for damage to possessions from theft, fire and power. The life insurance covers you for life, critical illness and disability. There are specialist insurance products for antique dealers, museums, artists and shippers.
Towards business insurance products, you have one for property, accident, health, trade credit, agriculture, trucking, hospitality and tourism. You can get a quote directly on the website by choosing the cover needed, number of family members and benefits needed. If you are looking for application forms, claims forms or other forms and documents, there is a special section on the website from where you can download them. Like to connect with a broker? You can locate one nearest to your address here. For more information or queries on services, payment, cancellation, claims, or others, reach the Hollard customer service.