Contact Hisense: Find below customer service details of Hisense, including phone and email. Besides contact details, the page also offers a brief overview of the electronics and appliances company.
Head Office
Hisense International
Floor 22, Hisense Tower,
17 Donghai Xi Road, Qingdao,
266071, China
Customer Service
Phone: 1-888-935-8880, 1-877-465-3566 (US)
Phone: +44 (0) 113 395 6930 (UK)
Phone: 1 800 447 367 (Australia)
Phone: 800 321999 (Italy)
Phone: 01 76 49 05 05 (France)
Phone: 800 105 505 (Czech Rep)
Phone: +27 0 860 4473 673 (South Africa)
Phone: 1300 888 550, +603 7859 9550 (Malaysia)
Phone: +34 960 468 888 (Spain)
Phone: 01 800 008 8880 (Mexico)
Email: [email protected] (US)
Email: [email protected] (Mexico)
Email: [email protected] (global)
______
About Hisense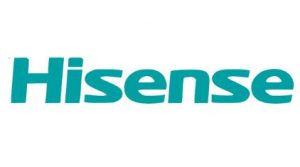 Hisense is a Chinese home appliances and electronics manufacturer founded in 1969 and headquartered at Qindao, Shandong. With annual revenue of close to $35bn, Hisense continues to expand nationally as well as internationally, creating products that are usable for daily life. It manufactures and sells smartphones, televisions, air conditioners, washing machines and refrigerators. Products are manufactured at 13 manufacturing facilities, not just in China but also in France, Mexico, South Africa and Egypt. There are 12 research and development centres globally as well.
In China and South Africa, Hisense is already the leading television brand. Sales, production and support outside China are managed by close to 54 overseas companies. Hisense says the firms work to deliver high quality, cutting-edge products that are affordable and are designed to improve life. Today Hisense products are sold in more than 130 countries. You can visit the website official to locate a Hisense store nearest to your address. The company manages separate websites targeting consumers from Canada, Italy, UK, South Africa, Indonesia, Malaysia, US, Mexico, Germany, Spain, France, Japan, Thailand and Australia. Products are sold through brick and mortar stores as well as via leading ecommerce channels.
Hisense's product catalog includes laser television, ULED television, UHD television, french door refrigerator, single door refrigerator, side by side refrigerator, top-mount refrigerator, Extreme Cool air conditioner, Extreme Cool S air conditioner, Hielo air conditioner, Evercool air conditioner, Cooltouch air conditioner, and HV/BL/HM/EH/KV/M series washers. Under smartphones, you have Infinity H11 smartphone, Infinity H12 smartphone, Infinity H12 Pro smartphone, H30 Lite and V8. All the features and highlights are available on the website. The details also include specifications, such as weight, color, energy and related technical details. There are high quality pictures giving a glimpse of the product from various angles.
Need to download a manual or driver for your product? Just navigate to the Downloads section on the website and filter from the product types available. There is a Knowledge Center for those frequently asked questions on after-sales and warranty related queries. Most major household appliances such as televisions, refrigerators and washing machines come with a standard 3 years warranty for manufacturing defects. Small appliances such as ovens, microwaves and audio equipment have a one year warranty. The warranty terms might differ according to region. You can see warranty slip within the product packaging to know the period Hisense warrants your product. For complaints or queries on store locations, warranty, service/repair, manuals, career, or others, reach the Hisense support.