Contact HEMA: Find below customer service details of HEMA, Netherlands, including phone and email. Besides contact details, the page also offers a brief overview of the company. Reach the customer service below for support, complaints or feedback.
Head Office
HEMA BV
NDSM-street 10
1033 SB Amsterdam
Netherlands
Customer Service
Phone: 020-224 2424 (Netherlands)
Phone: 0180 2436 233 (Germany)
Phone: 01 40 39 94 61 (France)
Phone: 02 514 38 79 (Belgium)
Email: [email protected]
______
About HEMA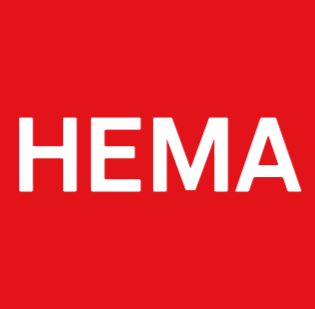 HEMA, short for Hollandsche Eenheidsprijzen Maatschappij Amsterdam, is a Dutch retail store chain founded in 1926. Headquartered at Amsterdam, HEMA currently has operations across Netherlands, Belgium, Germany, France, UK, Spain and the UAE. In the Netherlands, HEMA operates more than 540 stores. According to the website, today HEMA operates 750 stores globally, and caters to more than 6 million visitors each week. The discount store chain, owned and operated by Lion Capital LLP, employs more than 19,000 to manage its stores and operations.
Founded by Leo Meyer and Arthur Isaac, HEMA boasts of over 500 production facilities and more than 150 suppliers that deliver "modern, attractive, simple and easy to use products". The products are also priced economically so as to make the catalog largely accessible. New customers can locate an outlet through the store locator on the website. HEMA also operates regional websites that sometimes facilitate online shopping. Consumers across Netherlands can conveniently shop on Hema.nl by keyword or category. Popular product categories found online include apparel, fashion accessories, shoes, cosmetics, personal care products, sporting goods, cookware, home appliances, snacks, beverages, among others.
Discount shoppers can explore the Sale section to save as much as 50% or more on products. On the homepage, buyers will find some of the hot and trending products, along with new launches. There is a brochure showing the same as well. The product pages have details on pricing, brand, specifications and other related information. Regular shoppers can register for the HEMA customer loyalty programme to earn points on purchases, receive special offers and extra discounts.
Purchases on HEMA.nl can be made using major credit cards and even HEMA gift cards. You can even opt to have an item delivered to the store of your choice. Additionally, shoppers can have an item delivered directly to their address. The delivery timeframe and costs vary according to the product type. There are standard and express shipping options. Not happy with your purchase online? HEMA's return policy allows customers to return an item within 30 days of purchase. Items purchased online can also be exchange or returned at any of the HEMA outlets. Refund will be processed in the original method of payment. For more information or queries on store locations, payment, cancellation, refund, career, or others, reach the HEMA support.