Find below the customer service details of HBO Now. Besides contact details, the page also offers a brief overview of the app.
Head Office
120 E 23rd St A, 
New York, NY 10010,
United States
Customer Service
Phone: 1 855 942 6669
Email: [email protected]
Email: [email protected]
_____
About HBO Now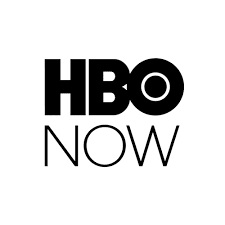 If you are looking for a unique entertainment destination, HBO has to be your stop. Part of WarnerMedia, HBO is home to some of the ground-breaking series, blockbuster movies and thought-provoking documentaries. The successful cable network has managed to earn a reputation for being reliable, fresh and innovative. What is formally known as HBO, was earlier called HBO Now. This American subscription-based on-demand streaming service was succeeded by HBO Max in 2020. HBO Now offered services that allow subscribers to access the original programs on tablets, smartphones, personal computers and other platforms. HBO Now was a standalone service and has a user base of 5 million subscribers. After the introduction of HBO Max, HB Now and HBO television service subscribers migrated to HBO Max, at no additional cost. Some of the providers took a little longer to reach an agreement, but most of the providers were on board by December 2020. HBO Now stopped its operation in July 2020, but the services along with the app were available with TiVo and Roku users.
HBO Now offered access to HBO's original series, excluding some of the popular pre-Internet time series such as Tenacious D, Da Ali G Show, Tales from the Crypt, The Ricky Gervais Show, 1st and Ten, and more. These shows had their rights with the original studios and were therefore not a part of the offering. Other shows like the Arliss and The Larry Sanders Show were initially not available but were later added to the service. More than 2000 titles were available when the service was launched. HBO Now was available to customers in most US cities. 
While HBO Now is discontinued, users can switch to HBO Max services. The services of HBO Max are available for $14.99 per month. AT&T subscribers can get the HBO subscription included in their plan. For AT&T customers, HBO is free for 12 months as a part of the promotion. After the promotion period, customers will have to pay a regular subscription price. HBO subscriptions are also part of a promotional collaboration with Frontier communications, Mediacom, Optimum, DirecTV, Cox, RCN, and Spectrum. Concerns on subscription, cancellation or refund can be addressed to the HBO support via email. Details of same are published at the beginning of this page.