Contact Hankook: Find below customer service details of Hankook Tire, including phone and email. Besides contact details, the page also offers a brief overview of the company. Reach the customer service below for support, complaints or feedback.
Head Office
133 Teheran-ro, Gangnam-gu,
Seoul, Korea
Phone: 82-2-222-1000
US Office
Hankook Tire America
333 Commerce St, Suite 600,
Nashville, TN 37201
United States
Global Support
Phone: 1-800-HANKOOK /426-5665 (US)
Phone: 800-843-7709 (Canada)
Phone: 400-820-2200 (China)
Phone: 33-4-7269-7640 (France)
Phone: +49 6102 4318-200 (Germany)
Phone: 02-243-416-1 (Italy)
Phone: 62-21-2930-3860 (Indonesia)
Phone: 55 5535-1058/1072 (Mexico)
Phone: 966-2-680-6160 (Saudi Arabia)
Phone: 34-914-905-088 (Spain)
Phone: 66-2-653-3790 (Thailand)
Phone: +44(0)1327-304-100 (UK)
Email: [email protected] (UK support)
______
About Hankook Tire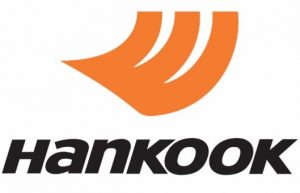 Hankook, one of the most reputed global tire brands has its headquarters located in Gangnam-gu, Seoul. It is a major player in today's competitive tire industry and has remained true to its commitment to advancement in driving. It does so efficiently through quality tires that assure safe and comfortable driving. Hankook Tire has also partnered with motorsports companies and has been delivering impressive results. The company has established a number of manufacturing facilities and technical centers in other parts of the world.
Through well managed retail chains in few countries of Europe as well as in China, the tire giant has been able to make inroads in diverse markets. The distribution network is well spread out with more than 2000 dealerships that cater to the wide range of preferences of its customers. The ascension of Hankook from its humble beginning in 1941 has been a story to cherish. Its infant start was coterminous with that of the industrial revolution in South Korea at a time when the country totally lacked in terms of supplies and facilities.
Nevertheless, the founders of the company, through the utilization of technological skills and solid business principles, catapulted the company to its prime and it soon became an exporter to the nearby countries. With an intense prescience for innovation and technological competency, Hankook set up its Daejeon plant for radial tires manufacturing in 1979 and the plant grew on to become the major unit for supplies to the USA and Europe soon after.
The wide repertoire of the company accommodates tires suited to vehicles that range from passenger cars to SUVs and trucks. Depending on use, customers can choose from among summer, winter and all-season variants. Hankook tires are specifically designed to meet appropriate terrain demands, be it for off-road or highway drive. The threads of the tires are designed with the help of its efficient R&D unit that is focused on creating the right mix of comfort and ruggedness, irrespective of the terrain's structure.
The mighty trucks and trailers too have a lot to choose from in respect of products that promise better mileage, traction and durability for long-haul use. With informative tire labeling and care guide for customers, Hankook has truly set standards that are a class apart when it comes to service offerings and reliability. These winning qualities have made the company a force to be reckoned with on the streets that extends its impact across 180 countries. It's plants are currently located across South Korea, Indonesia, and China. For R&D and sales, Hankook has offices in Singapore, Germany, France, UK, Russia, Canada, US, Malaysia, Australia and India.
For an overview of the products, Hankook sells a number of tires designed for passenger vehicles, SUVs, light trucks and buses through it's flagship brand Hankook and Laufenn, Aurora and Kingstar. For passenger cars, Hankook's catalog includes Ventus S1 series, Ventus V2, Ventus RS4, Ventus Eco, Kinergy Eco, Kinergy Ex, Ventus Prime, Ventus V12, Optimo 4S, Winter iPike, Winter iCept and Ventus Prime. For trucks and buses, there is Ventus S1, Dynapro HP2, Vantra LT, Dynapro MT, Dynapro AT-M, Smart AWO2, E3 Wide, TH22, Smart DL12, Smart AM15, Smart DW07, Smart AH35, AL10, TL10, DL10 and DL11. Tires are made of resilient rubber and are designed to support the weight of the vehicle, absorb road shocks, transmit traction, offer good torque and braking.
New customers can make use of the dealer locator on the website to locate the nearest Hankook outlet and get details on the cost and features. Most tires come with a warranty during when you can claim replacement if found defect in material or workmanship. Do read the warranty terms on the website or the product catalog at any of the stores. For more information or queries on store locations, warranty, product types, service center, career, or others, reach the Hankook support.