Find below the customer service details of Guitar Center. Besides contact details, the page also offers a brief overview of the music retailer chain.
Head Office
5795 Lindero Canyon Road
Westlake Village, CA 91362
United States
Support
Phone: 1-855-770-3373
Phone: 1-866-498-7882
Phone: 1-833-956-2768
Email: [email protected]
_____
About Guitar Center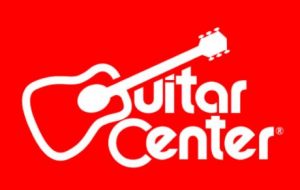 Guitar Center is a haven for music lovers in the US. From budding musicians to professional instrumentalists, one can select the best musical instruments to fuel one's interest and ambition. With over 250 store locations in the United States, the Guitar Center chain of music stores has its headquarters in California. It has one of the world's largest collections of musical instruments for sale. Choose from guitars, drums, keyboards, basses, percussion and many other musical instruments. You could also purchase allied equipment such as amplifiers, microphones, workstations, PA systems and DJ equipment. Guitar Center also stocks all stage lighting, recording software and studio requirements. They have such a huge selection and many a time it is possible to pick up popular instruments on the same day or have your purchase shipped to a location convenient to you. All popular brands are available here and you can be sure that you will get the best instrument or gear at the most competitive price.
One of the fastest moving items at Guitar Center is undoubtedly the guitar. Here you could choose from a large selection of electric guitars, acoustic guitars, combination guitars, classical and nylon guitars, and even guitars for left handed musicians. Select from the range of guitar accessories, vintage and platinum guitars and, if you are looking for a bargain – try their range of used guitars. Along with guitars, you could check out their range of folk and traditional string instruments such as ukuleles, banjos, mandolins, dulcimers, lap steels and resonators. Stringed instruments of all popular brands such as Fender, Gibson, Epiphone, Taylor, Martin, Ibanez and D'Angelico are a part of the selection at Guitar Center. Bass guitars and violins in electric and acoustic styles, fretless and upright models are also available in famous brands like Fender, Spector, Dean, Ibanez, Schecter and Rogue among others.
If you are a drummer who plays rock, pop, jazz or a part of a band, you would need a good drum to display your talent. Check out the selection of acoustic, electronic, and snare drums, cymbals, snare drums, bongos and tambourines along with all, accessories and drum cases from Guitar Center in top brands such as DW, Ludwig, Alesis, Pearl, Remo, Roland, Sabian and many others. For those of you who are pianists or play the keyboard, Guitar Center is the place for you to shop for your dream instrument. You can get all varieties of keyboards, MIDI Controllers and interfaces, digital pianos, synthesizers, organs and all keyboard accessories. They stock top selling brands of keyboards such as Yamaha, Casio, Akai, Roland and Williams.
To complement your musical journey, Guitar Center gives you support with wireless systems, different types of microphones such as condenser, dynamic, ribbon, USB and drum microphones in reputed brands like AKG, Shure, MXL, Line 6, Gemini, Neumann and Rode. Also available are DJ media players, mixers, software, turntables, headphones, karaoke etc. from the best names in the industry such as Pioneer, Denon, Numark and Gemini among others. You can also purchase all lighting and sound requirements to bring out the best in your music.
Guitar Center is not just a sales outlet, but more of a guide and teacher to get you started on your musical road to fame. They offer free workshops, self-help kits, advice on which instrument would suit your needs the best. Theirs is a 360-degree service with sales, repairs and service, lessons, rentals and financing options available. Check out their website for the latest arrivals and exciting deals on your favorite musical instruments. To order instruments or audio accessories at the comfort of your home, shop using your Visa, MasterCard, American Express or PayPal. As you checkout, you can see the shipping options and timeframe. For those who are unhappy with their purchase, there is a 45 day return window (with exceptions). Of course, the refund will not include shipping or handling charges.