Contact GroupMe: Find below customer service details of GroupMe, including phone and email. Besides contact details, the page also offers a brief overview of the messaging app.
Head Office
GroupMe Inc
Palo Alto, California,
United States
Customer Service
Email: [email protected]
Email: [email protected]
Phone: nil
_____
About GroupMe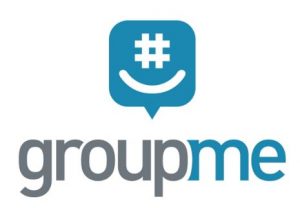 GroupMe is a group messaging app launched in 2010. The messaging platform was founded by Jared Hecht and Steve Martocci. In 2011, it became part of the Skype family. The service is free for talking with a group of friends or texting between two friends. The app is available on iOS, Android, and Windows. With the app users can create as many private chat rooms they need. You can have an group with coworkers or one with family or friends. And users can chat while on the go, on computer or using the tablet. Users from the US can even create and manage groups by sending text messages. There may be message and data charges. Note that those who are not on an unlimited plan may have restrictions on the number of texts they can send and receive each month.
To begin, install the app and select "start group" to give a name and start adding members. You can scroll through your GroupMe contacts and add them to the group. If you cant see any contacts, you can try syncing your contacts from the Settings section. Anyone who is a member of the group can add a user or share link for same. If you need to change your phone number or reset password, you can do same on the Settings page. If you are a member of a group, you will start receiving notifications when there are messages or photos posted. Users in a group can like messages, create calendar events, send direct messages, share location, share photos and videos, and much more.
GroupMe allows up to 500 members in a group. The admins of the group can remove a user from the group by tapping "Remove". Members can use QR code to share a contact or share a group with friends and family. Need to export existing group data? You can export GroupMe data from your profile dashboard. Also download previous exports from there. If you have an annoying contact and want to block, go to "Contacts" from main menu and click on the contact. You will see the option to block or unblock there. Note that if a member leaves a group, they can choose to rejoin it, however you cannot add them back to the group. For more information or queries on security, troubleshooting, or others, reach the GroupMe support.