Contact Gotogate: Find below customer service details of Gotogate.com including phone and email. Besides contact details, the page also offers a brief overview of the travel company. Reach the customer service below for support, complaints or feedback.
Head Office
Dragarbrunnsgatan 46,
6th Floor, P.O Box 1340,
S- 751 43 Uppsala, Sweden
Customer Service
Phone: +1 646 558 7089 (US)
Email: [email protected]
Regional Contacts
Phone: +43 720 816 801 (Austria)
Phone: +61 2818 87187 (Australia)
Phone: +32 2895 3972 (Belgium)
Phone: +420 2961 80467 (Czech Rep)
Phone: +34 935 452 890 (Spain)
Phone: +33 359 814 399 (France)
Phone: +852 3008 1583 (Hong Kong)
Phone: +852 3008 1583 (Indonesia)
Phone: +44 203 365 0130 (Israel)
Phone: +39 02 305 782 87 (Italy)
Phone: +52 554 164 2233 (Mexico)
Phone: +31 207 989 105 (Netherlands)
Phone: +4721936193 (Norway)
Phone: +63 2231 3126 (Philippines)
Phone: +44 207 943 28 38 (Portugal)
Phone: +65 3157 2707 (Singapore)
Phone: +27 3181 97058 (S.Africa)
Phone: +44 20 3794 7674 (UK)
Phone: +44 203 365 0130 (UAE)
_____
About Gotogate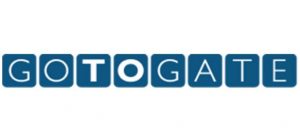 Gotogate is a popular online travel booking platform that operates as a subsidiary of Sweden-based Etraveli Group, one of the three largest online travel agencies in Europe. Travellers can book flights, hotels as well as cabs on the website. Gotogate maintains separate websites for specific regions. The platform caters to more than 3.5 million customers each year. Gotogate operates in 47 countries and on 5 continents. Each year more than 4 million holidays as well are being booked through the website.
To begin your search, you must first select your preferred region on the website and then proceed to booking. The platform has a network of over 250,000 hotels and 650 airlines. The IATA approved company operates several websites for consumers in the US, Denmark, UAE, Austria, Australia, Belgium, Canada, Switzerland, China, Spain, France, Greece, Hong Kong, Indonesia, Ireland, Israel, Italy, Japan, Malaysia, Singapore, Turkey, Taiwan, UK and South Africa.
Gotogate claims it offers transparent comparison between a large number of airlines. Once you input the origin, destination and date, you can search for the most economical flights in the route. You can filter flights by prices, number of stops, and airline brands. The search results will show the schedule, number of stops and the price including taxes. You can contact the airline directly for check-in information or baggage restrictions. Gotogate allows fliers to book special baggage during checkout.
Explore the Deals section to see the best flight deals. You can filter flight deals by destination, brand and date. You can also choose for flexible ticket to change travel plans with no additional fees. Flexible ticket holders can rebook ticket for another date and save on cancellation. Booking of tickets on the website can be made using Visa, MasterCard, Discover and American Express cards. Prices on the website vary according to airline and the availability. You can cancel your ticket by signing into your account. If you have cancellation protection you will need to furnish a medical certificate. Cancellation with protection can be made two hours before departure.
When on the website, travellers can also search for hotels by city, landmark or hotel name. Along with a hotel, you can rent a car by comparing prices from leading names like Hertz, Avis, Europcar, Alamo and Budget. For more information or queries on reservation, refund, cancellation, offers, career/jobs, or others, reach the Gotogate support.