Contact GEICO: Find below customer service details of GEICO, including phone and email. Besides contact details, the page also offers a brief overview of the insurance company.
Head Office
5260 Western Avenue,
Chevy Chase, Md. 20815
United States
Customer Service
Phone: 800-861-8380 (general)
Phone: 800-207-7847 (general)
Phone: 800-424-3426 (roadside assistance)
Phone: 800-241-8098 (property)
Phone: 866-509-9444 (commercial)
Email: nil
______
About GEICO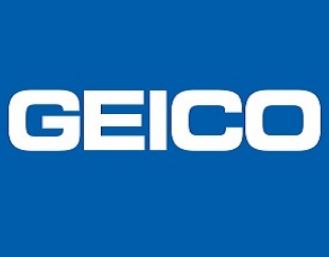 GEICO, which stands for Government Employees Insurance Company, is an American auto insurance company founded by Leo Goodwin Sr and Lillian Goodwin in 1936. A wholly owned subsidiary of Berkshire Hathaway, GEICO presently insures more than 24 million vehicles in the US. It enjoys high ratings in the industry for financial strength and claims-paying ability. Headquartered at Chevy Chase, Maryland, GEICO employs more than 40,000 for sales, administration and operations. It has regional offices in New York, Virginia, Florida, Georgia, California, and Arizona. The claims centers are located at Houston, Texas; Marlton, New Jersey; and Seattle, Washington. In addition to auto insurance, GEICO also provides homeowners insurance, life insurance, flood insurance, overseas insurance, commercial auto insurance and professional liability insurance. Under auto insurance, you can get coverage for four wheelers, motorcycle, RV, boat and commercial auto.
On the GEICO homepage, you can see the different products offered for home and auto. You can also locate an agent near you or request for a competitive quote online. The quotes will have details on what the coverage includes, the deductibles and the limits. There are discounts available for students, seniors and those serving in the armed forces. Existing policy holders can view and manage their profile by signing into account. You can login to your account by user ID, email or policy number. Also you can pay your bill through Visa or MasterCard, view account balance or enroll in automatic payments. Not only for payment, registered users can also change their coverage, add or remove a vehicle, get an insurance card and report/view claims.
As for reporting a claim, it can be done conveniently online by clicking the Report Claim option on the website. If you already reported a claim, you can track status by claim number and name. When making a claim online, you can view vehicle damage pictures and reports, choose and schedule your vehicle inspection and sign eligible claim forms. Those eligible for online scheduling will be able to search for inspection and repair shops near them.
When you report an accident to GEICO, you will be assigned a liability examiner who investigates the accident and reviews the coverage. The liability examiner will gather and review relevant information, evaluate and write a report. Insurance owners will get a check after the accident investigation is complete. And in an event the accident is the fault of another driver, GEICO will put a Payment Recovery Examiner on the case. This will speed up the process of recovering vehicle damages from the driver or his/her insurance company. Payment recovery could take about six months. For complaints or queries on branch locations, cancellation, refund, coverage, roadside assistance, career, or others, reach the GEICO support.