Find below customer service details of GearBubble. Besides contact details, the page also offers a brief overview of the ecommerce company.
Head Office
GearBubble LLC
6440 Sky Pointe Drive #140-361
Las Vegas, NV 89131
United States
Customer Service
Email: [email protected]
Email: [email protected]
______
About GearBubble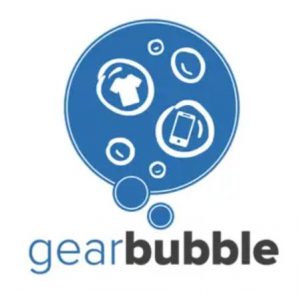 GearBubble is an ecommerce software company that began in the year 2015. Launched by Don Wilson, GearBubble helps designers, artists and startups convert their unique design ideas to products online. The platform offers tools needed to create and sell personalized merchandise on the Internet. As of 2018, GearBubble boasts of more than 150,000+ sellers. To begin selling online, registered users need to pick a website name, upload logo, add products and drive sales. If you have an idea, you can also monetize same by uploading the design on the platform.
For some facts, GearBubble claims to have shipped close to 3 million products. It has a catalog that exceeds 2.75 million unique products. For those who are listing their products on GearBubble, you have the advantage of easily targeting buyers on Etsy, Amazon and eBay. From cups, pendants, tshirts to home decor items, you will find a whole range of items uploaded on the website. For a fully optimized storefront that can be launched with a few clicks there is GearBubble Pro. With that you enjoy automated order management, dropshipping functionality, a neatly designed frontpage and more. You can start with a free 14 day trial, with no contracts and commitment.
With Pro, you can also import a Shopify store in one click, increase sales with upsells, access subscriptions or bundles, track orders and much more. As for shipping, the platform offers sellers the option to dropship products form a third party. Once the storefront has been created, you can set up your payment processor. There is PayPal and Stripe that be connected as well. Unlike Shopify, GearBubble claims it is different in a way that it gives priority to maximising sales. You can get started with a monthly subscription, with no other costs for third party apps or addons. All subscriptions renew on a monthly basis. The 30-day money back guarantee assures sellers a refund if they are not fully satisfied by the platform.
If you are a buyer, you can explore the catalog online by product or category. Payment for purchases can be done using Visa, MasterCard or PayPal. You can track delivery within 7-12 days of ordering. If you received an item damaged, you can reach out to the support for a replacement. The FAQ section on the website have queries on payment, cancellation, shipping and others answered.