Find below the customer service details of Garnier in the United States. Besides contact details, the page also offers a brief overview of the company.
Head Office
10 Hudson Yards, 3,
47 10th Ave, New York,
NY 10001, United States
Customer Service
Phone: 1-800-370-1925 (skin care)
Phone: 1- 800-442-7643 (hair care)
Phone: 1- 800-442-7643 (hair color)
Web: Post a Question
_____
About Garnier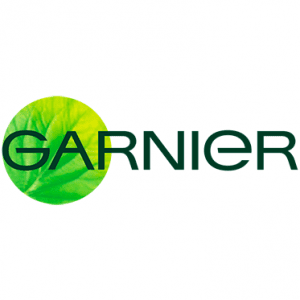 Garnier is a household name in many countries. One of the most widely identified brands in the world, Garnier was founded in the year 1904 in France. The brand has been selling quality mass-market cosmetics, hair care, and skincare at a very affordable price with an expertise of over a century. Originally known as Laboratories Garnier, the company was taken over by another famous French brand, L'Oréal, during the 1970s. The founder of this well-known brand was Alfred Amour Garnier. Garnier became a pioneer in the manufacturing of sunscreens and was in fact the first brand to make a permanent hair color in 1960. Garnier has a very strong market presence in multiple markets of Asia, particularly India and China. The brand is trusted by its consumers to the extent that it is ranked at No. 7 in the list of most valuable beauty brands for the brand strength index. Garnier USA, in particular, has been accoladed numerous times. The brand has won the Sustainable Beauty Award in 2013, and its Micellar Water has taken home the top prizes in the magazine beauty awards in 2020. According to Gartner, Garnier ranks at number 3 in the fast-moving consumer goods industry in the United Kingdom and number 10 on the same index in Germany. 
What makes Garnier popular in multiple countries, including the United States, is their approach towards marketing and emphasis on quality. People at Garnier have always taken into consideration the type of customer base they cater to. Garnier currently has several product lines in the US market. Some popular lines consist of Fructis, Whole Blends, Pure Active, Nutrisse, Olia, Color Sensation, Skin Active, Original remedies, and Hair Food. As of 2019, Garnier has actively been releasing more potent skincare products such as Vitamin C serums. They have also released their very own line of sheet masks for all skin types. Their hair colors and hair care products have been designed to cater to any type of hair texture. This has made Garnier a very inclusive brand, and hence, the popularity. 
You can buy Garnier products directly from their website.  You can choose which hair color to buy by using their hair color virtual try-on. The website will also allow you to choose the right blend of products that will suit your skin and address your concerns. You can create your very own account on the page for convenient shopping. You can also ask questions to Garnier by enabling "Garnier" on your Alexa device or your Google device. Garnier is available on all the major social media platforms such as Instagram, Pinterest, Facebook, YouTube, and Twitter. If you have any complaints or feedback related to any of the Garnier products, you can reach their dedicated customer service department via phone or email.