Contact GAIL: Find below customer service details of GAIL India, including phone and email. Besides contact details, the page also offers a brief overview of the company.
Head Office
GAIL (India) Limited
GAIL Bhawan, 16 Bhikaji Cama Place,
R K Puram, New Delhi – 110066
Phone: 011-26172580
Support
Phone: 011 26182955 (general)
Phone: 0120-2446400, 4862400 (Petrochemicals office)
Email: [email protected] (Petrochemicals support)
Email: [email protected] (general)
Zonal Offices
Phone: 91-79-26586692 (Ahmedabad)
Phone: 080-46244111 (Bengaluru)
Phone: 0755-2988362 (Bhopal)
Phone: 0674-297 5073 (Bhubaneshwar)
Phone: 044-24332175-81 (Chennai)
Phone: 91-172-2722135 (Chandigarh)
Phone: 040-27149505 (Hyderabad)
Phone: 0141-2230347 (Jaipur)
Phone: 033-2290 8665/ 68 (Kolkata)
Phone: 91-522-415966 (Lucknow)
Phone: 91-022-27581201 (Mumbai)
Phone: 0120-2446400 (NCR)
*visit website for more details
______
About GAIL India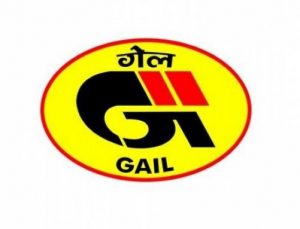 Gas Authority of India Limited (GAIL) is an Indian Public Sector Undertaking (PSU) that functions under the aegis of Petroleum & Natural Gas Ministry. As one of the flagship Maharatna companies of the country, GAIL is a reputed name in the field of natural gas, LPG, petrochemicals and hydrocarbons. With a commendable overseas presence, GAIL is well known for its massive cross-country pipeline projects transporting natural gas.
Initially established as a company responsible for building, operating and maintaining the HVJ pipeline project, the company grew on to become a core energy company by putting together all facets of the natural gas value chain from exploration to transportation and marketing.
The history of the company began on 16th August, 1984 as a gas transmission company, with all its shares being held by the Government of India. Within a limited span of time, GAIL began to successfully establish major trunk pipelines that exceeded more than 7800 km in length. Its onshore pipeline from Hazira to multiple states for supply of natural gas back in 1988 paved the way for the country's market development for natural gas.
GAIL set up its maiden LPG plant at Vijapur in the year 1991 and another two in the following two years. From 1995, the Government of India began to disinvest its shares and it led to the formation of joint venture companies like Mahanagar Gas Ltd. and Indraprastha Gas Ltd. In 2012, its subsidiary, GAIL Gas came into an agreement to establish an import facility for LNG in Andhra Pradesh.
Apart from gas transportation and production of basic chemicals, GAIL is also involved in the manufacturing of fertilizers, plastics and synthetic rubber. Electric power generation and extraction of crude oil and gas are also among its major interests. From a market leader in the field of transmission of natural gas through diversified pipelines to becoming one of the major manufacturers of hydrocarbons like propane and naptha and also petro products like polyethylene and polypropylene, GAIL along with its subsidiaries has only grown in stature with every passing year, signing MoUs and agreements with multiple state governments and making the country proud.
With the vision to be the leader in natural gas value-chain, GAIL today boasts of a network of over 12.200k. It further has over 70% share in Natural Gas Transmission market. It also has domestic market share of 15% for petrochemicals and exports same to markets of neighboring countries. The city gas distribution segment serves over 2.1 million vehicles and 3.1 million households. It operates more than 65% CNG stations through alliances across India. In 2019-19, the company posted gross sales of Rs 74,808 crores. GAIL's join ventures includes big names such as Central UP Gas Ltd, Bhagyanagar Gas, Indraprastha Gas, Mahanagar Gas, Petronet LNG, Maharashtra Gas, Vadodara Gas, Bengal Gas and Ratnagiri Gas and Power.
Headquartered at New Delhi, GAIL employees more than 4,500 across the country. Job seekers can look for employment notices posted on tabloids as well as electronics media outlets. Also you can track job opportunities on the website. The different career streams available include business development, corporate affairs, communication, finance, human resource, legal, research, operations/maintenance and production. Employees enjoy competitive salaries, along with benefits, performance bonus and promotions. Download application online on the website and read the eligibility criteria before applying for the post.