Find below customer service details of Fullerton India, including phone and email. Besides contact details, the page also offers a brief overview of the company.
Head Office
Fullerton India Credit Company Ltd.
Supreme Business Park,
Floors 5 & 6, B Wing, Powai,
Mumbai 400 076
Phone: 022 67491234
Customer Service
Phone: 1800 103 6001
Email: [email protected]
______
About Fullerton India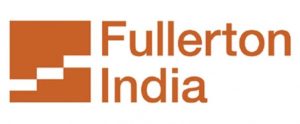 Fullerton India is a popular non-banking financial company (NBFC) that operates as a wholly owned subsidiary of Singapore-based Fullerton Financial Holdings Pte Ltd. Fullerton began in India in the year 2007 and operates from its headquarters at Mumbai. Officially operating as Fullerton India Credit Co, the firm's key offerings include personal loans, business loans and auto loans. The fast growing NBFC employs more than 13,000 employees across 620+ branches to manage operations. Primarily focusing on financing of SME and loans for commercial vehicles and two wheeler, Fullerton currently caters to close to 3 million customers.
For enquiries or to apply for new products, you can visit a nearest Fullerton India branch. Locate one on the website by state or city. Fullerton has a vast reach, one exceeding 58,000 villages and 600 towns. You can also explore the loan offerings online and apply directly on the website. The loan offerings include Personal Loan, Business Loan, Loan Against Property, Home Loan, Commercial Vehicle Loan, Garima Loan, Solidarity Group Loan and Merchandise Loan. Fullerton also sells life and health insurances to individuals and corporates.
Personal and business loans have been two of the most sought after Fullerton products. The company's personal loans are available for salaried as well as self-employed individuals. Fullerton says it has minimal documentation and quick disbursal. One can seek for personal loans for up to Rs 25 lakh with flexible and attractive interest rates. There are tools available to calculate the EMI and eligibility. As you navigate through the products under the main menu, you can see the eligibility criteria, interest rates and required documentation. The Knowledge Center and FAQ section lists some of the common questions people have on the processes.
For instant personal loan, the eligibility criteria is that you must be an employee of a private limited or public sector undertaking, be between the age of 21-60 years and have minimum income of Rs 15,000/month. As for documentation, you will need the completed loan application along with bank statements, address/ID proof, Form 16, IT returns and processing fee cheque.
If applying for business loan you can get finance for up to Rs 50 lakhs. Documentation includes ID and address proof, bank statement, balance sheet, computation of income, sole proprietorship declaration or partnership deed, among others. Interest rates vary between 17-21% for proprietor, LLP, partnership or private limited. Do note the table of fees and charges for applicable charges during documentation. Explore the Downloads section to view and download forms to request auto debit facility, address change, TDS refund or transfer request.
Existing Fullerton India customers can sign int their account to view or manage current loan on account. You can also make payment online through debit/credit card, net banking and digital wallet. For complaints or queries on branch locations, payment, cancellation, career, or others, reach the Fullerton India support.