Find below the customer service details of Freesat. Besides contact details, the page also offers a brief overview of the company.
Head Office
Freesat (UK) Ltd,
23-24 Newman Street,
London, W1T 1PJ
Customer Service
Phone: 0345 313 0051
Email: [email protected]
Email: [email protected]
_____
About Freesat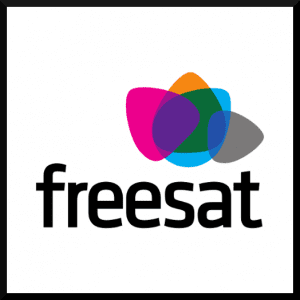 A joint venture between ITV and BBC, Freesat is a free-to-air satellite television service. The free television platform has been in the market since 2017 and is offered as an alternative to the Freeview service. Both Freeview and Freesat offer a similar selection of channels, and like Freeview, Freesat is also available to customers without any subscription or the need to buy a receiver. The platform has recently announced its plans to merge with Digital UK, which is a joint venture between ITV, Channel 4, and BBC. Digital UK manages streaming, broadcast, and EPG of Freeview. Freesat offers a selection of 24 HD channels from popular broadcasters, including ITV, Arirang TV, BBC, Channel 5, Daystar, Bloomberg, FreeSports, France 24, Discovery Networks, NHK, France 24, TRT World, and RT UK. Freesat vies to provide managed services with interactive features. The project was launched after three years of Freeview services, and much like the latter Freesat went ahead with an Electronic Programme Guide. Unlike Freeview, features including Electronic Programme Guide on Freesat are available on approved receivers. Since the launch, Freesat has advertised its national television channels via ITV and BBC. The company also manufactures equipments that include receivers, satellite dishes, and televisions.
In a short span, Freesat has witnessed 90% growth in sales in its equipment segment. The company had already sold 904,000 devices in 2017. Freesat has an ever-expanding customer base and added 60,000 homes to its total of two million in a single year. A large number of users have already switched to Freesat after ditching the expensive pay TV services. Freesat offers flexible subscription-free services that include more than 200 free channels, paid add-ons, on-demand services. Having a Freesat connection means you can add services like Curzon Home Cinema, Netflix, and Hopster, at an additional cost. Freesat has also launched a zapper device with Humax.

Freesat app is available on iOS and Android. The app can be used as a remote control and is used to set recordings or plan to view via TV Guide. Users interested in availing of the services can shop for a new connection online. The company has an interactive website, which facilitates shopping as well. Customers can purchase new connections, recordable boxes, and televisions here. Users can click on the plan or equipment they are interested in and add the same to the cart. Payments can be made via VISA, American Express, and MasterCard. The devices available on the website come with a one year warranty, and delivery takes 2-3 business days. Customers can return the purchase within 14 days for a full refund.