Contact Foster Grant: Find below customer service details of Foster Grant, including phone and email. Besides contact details, the page also offers a brief overview of the company. Reach the customer service below for support, complaints or feedback.
Head Office
FGX Direct LLC
500 George Washington Highway
Smithfield, RI 02917
Phone 1-401-231-3800
Customer Service
Phone: 1-800-426-6396
Email: [email protected] (general)
Email: [email protected] (warranty info)
_____
About Foster Grant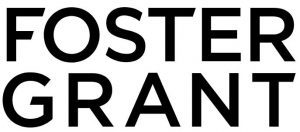 Foster Grant, is a well-known brand of eyewear under the aegis of FGX International, a wholesale consumer goods company based in Smithfield, Rhode Island. Established in 1919, it is now under the ownership of Essilor since 2010. Foster Grant sunglasses became the choice of eyewear for Hollywood celebrities and soon the company progressed to prescription glasses and reading glasses, but with a difference. No longer were the reading glasses staid and boring, but every bit as trendy and stylish as their sunglasses. Today, Foster Grant ranks number 1 in the US for sunglass sales and is the world leader for reading glasses.
Foster Grant lens are of highest quality and available in various tints and colours, making the glasses enhance contrast and improved depth perception. Lens are available in grey, brown, green and amber. They also have a soothing effect on the eyes due to the filters present in the lens and adjusts in variable light situations. All Foster Grant lens provide 100% UVA-UVB protection and are scratch resistant. Another great product of Foster Grant is the special driving lens that reduces road glare and gives the user a clear view of the road. This is in no small part due to the anti-reflective coating on the rear of each lens that helps prevent bounce back glare from the lens.
With sunglasses in a variety of trendy designs, and with specifications, Foster Grant has a great choice of lenses- polarised, driving, mirrored, tinted and flat lens. One could also choose from Kat Graham X Foster Grant, Item 8, Anarchy, Angel, Ironman, Star Wars and Marvel ranges. They are available in different sizes and designs for men, women and children. You could also pick up ultra-fashionable accessories for your sunglasses to make your look even more special. From eye ware care kits and glitter cases to leather cords and pouches, Foster Grant has them all in a stunning range of colours and textures. In great demand these days is also their Blue Light range of glasses to help soothe strain of computer users. They have four lines – Eyezen – the computer glasses, Eye Gear – the glasses for avid gamers, e Readers – digital reading glasses and Blue Light Pretenders – the no magnification digital glasses, all providing succour to those who spend long hours in front of a screen.
Shopping of Foster Grant glasses can be done right only the website. You can search by keyword or category. There are sugnlasses and reading glasses for men, women and children. The Best Sellers and New Arrivals section will help you spot the trending and latest. Shopping online can be done using major credit cards. Shipping costs and transit time are revealed during checkout. Standard processing time consists of 1-2 business days. While standard shipping can take 7-10 business days for delivery, you can expedite same by choosing express shipping options. Disgruntled shoppers can exchange or return the item within 30 days. Products must be returned in its original condition. Note that most sunglasses and reading glasses carry a one year limited warranty. For more information or queries on store locations, payment, cancellation, refund, or others, reach the Foster Grant support.