Contact Federal Student Aid (FSA): Find below customer service details of Federal Student Aid, US, including phone and email. Besides contact details, the page also offers a brief overview of the federal agency. Reach the support below for queries, complaints or feedback.
Head Office
U.S. Department of Education
400 Maryland Avenue, SW
Washington, D.C. 20202
United States
Student Support
Phone: 1-800-4-FED-AID (433-3243)
Phone: 334-523-2691
Phone: 1-800-433-3243
Phone: 1-800-557-7394 (loan support center)
Email: [email protected]
___
About Federal Student Aid (FSA)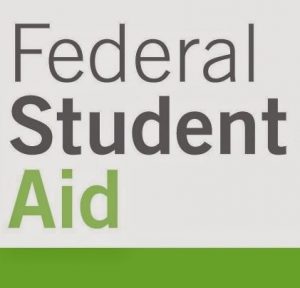 The Federal Student Aid (FSA) is the largest source of financial aid for colleges in the United States. It operates as a division of U.S. Department of Education. Financial aid is awarded to colleges and organisations through the Free Application for Federal Student Aid (FAFSA). According to the website, the federal agency provides more than $120bn in federal grants, loans, and work-study funds each year. More than 13 million students benefit out of the aid.
The primary goal of the Federal Student Aid is to manage the student financial assistance programs set up under the Higher Education Act of 1965. It informs students about the many aid programs and the process for applications. It processes 20 million FAFSA forms each year. Additionally, it disburses the funds to students through the network of more than 6,000 colleges and schools. The FSA provides aid for college, career school, graduate school, and professional school. It can include grants (doesnt have to be repaid), loans (must be repaid with interest), and work-study (you can earn money to help pay for school).
As for the eligibility criteria, students must demonstrate their financial need, be a US citizen or an eligible noncitizen, have valid Social Security number, be registered with Selective Service, be accepted as a student in an eligible program and maintain academic progress. If you are not eligible for federal aid, you might still be eligible for aid from your state. You can contact the state grant agency for further information.
Use the Free Application for Federal Student Aid (FAFSA) form to apply for federal aid. You can fill the form at any of the FSA offices or even online via the website. The form can be downloaded as a PDF file or visit the link here to submit faster. On the link, you can start an application by first creating an FSA ID and proceeding to provide details of course, college and other relevant information. There are tools available that can give you an estimate of your eligibility for federal student aid. The deadlines vary according to the programs.
If you have applied for a loan, you will need to make the payments to the loan servicer who handles the billing. There are several repayment plans available. The Repayment Estimator tool on the website can help you with the right repayment plan suitable for you. Sign up for automatic debit so your payments will be automatically debited from bank account. Note that you can change your payment due date and repayment plan anytime.
There are a number of resources available on the website to help with choosing a school, sending applications, the types of aid, status and the eligibility criteria. You can also reach the Federal Student Aid support via phone or email.