Find below customer service details of Fairfield Inn & Suites, including phone and email. Besides contact details, the page also offers a brief overview of the hotel chain.
Head Office
Marriott International, Inc
10400 Fernwood Road
Bethesda, MD 20817
United States
Customer Service
Phone: +1 800-228-2800
Email: nil
______
About Fairfield Inn & Suites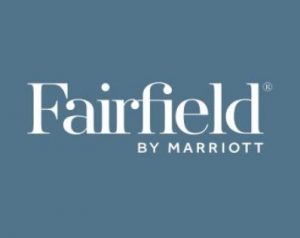 A franchise of the leading American hospitality brand Marriott International, the Fairfield Inn is an economy hotel for travellers on the go, and is pocket friendly for night stays, and quick turnaround weekend travels. With very few essential amenities and compact room layouts, Fairfield Inn is great for backpackers, roadies, and for travellers on the hunt for a low priced hotel. Cost effective and easy to locate with multiple locations, Marriott International launched the first Fairfield Inn in 1987 at Atlanta for $45 USD a night. In 2019, Fairfield Inn operates from 800 hotels in the United States, and is the second largest brand by Marriott International.
Fairfield Inn initially served the economy class and later upgraded to host the mid-scale customers at new locations with more added amenities. Free breakfast and coffee is a part of the upgraded hotel services, along with comfortable bed linen and work desk space. Most of the hotel properties include standard room amenities with mini-fridge, television, hair dryer, coffeemaker, and ironing board. The rooms available at Fairfield Inn are guest rooms and suites designed for moderate tier segment and most of the locations are centered in North America.
Celebrating 30 years of hospitality, Fairfield Inn provides guests an effortless stay and is recommended by experts for cleanliness, streamlined services, friendly staff, and affordable rooms in new locations with stunning city views. Reliable and trustworthy, Fairfield Inn is the most frequently booked hotel in the Marriott International group, and is great on customer value and satisfaction. The room rates for a standard King size bed starts from $120 – $160 USD and the higher end rooms and suites are priced at $250 USD per night per head.
Check-in starts at 3:00pm and checkout at 11:00am local time and, and cancellation charges apply, and is non-refundable at select hotels. Members of Marriott Bonvoy are eligible for complimentary nights, free credit points towards dining, and shopping, and get access to member only rates at best offer guaranteed. Go cashless with credit cards and Marriott Bonvoy membership cards, and earn points during your stay. Members can pay for the hotel with credit points and have access to mobile check-in.
Book directly through the hotel and save up to 15% on room rates and full prepayment is necessary at the time of check-in with a valid credit card details. Online reservation by mobile app is accessible for members only, along with free express check-in. For complaints or queries on reservation, cancellation, refund, career, or others, reach the Fairfield Inn support.