Find below the customer service details of FaceApp. Besides contact details, the page also offers a brief overview of the app.
Head Office1
6 Avtovskaya 401
Saint-Petersburg, 198096
Russia
Customer Service
Email: [email protected]
Email: [email protected]
_____
About FaceApp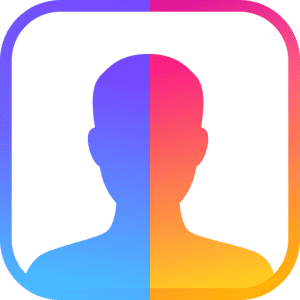 FaceApp is a Russian photo and video editing application that recently took the internet by storm. Developed by Wireless Lab in the year 2016, the application has been well received on both iOS and Android. While the app works on a Freemium model, users have an option to upgrade to enjoy full features available under "Pro". Founded by Yaroslav Goncharov, the application uses neural networks and artificial intelligence to transform human faces. In recent times, the app became more popular after celebrities such as Jonas Brothers, Drake, and Dwayne Wade used the app to transform their pictures and share them with the world.
The application is loaded with a plethora of features. At the onset, it will ask you to select the picture that you wish to transform. After selecting the picture of your choice you can enhance the features of your face, change the size of your face, add makeup, change your hairstyle and colour, and even add a smile. How does it do that? It utilises deep learning for studying key features like eyelids, jawline and nose bridge to alter and transform your face. You can try their "age filter", which allows you to see how you would look at a given age. This was one key feature that brought much fame to the app. In addition to it, one can try the "gender" option to see how they would look if they were born into the opposite sex. You can add glasses, try the age-old "face swap" feature to swap faces with someone. The developers recently added new editing tools along with filters. App users can now choose from more than 60 beautiful filters. In addition to this, you can also change the background of your photo to add a more flattering background if you like. The app does offer some presets that can be used as a background. The overlay feature allows you to add beautiful light leaks to your pictures. You can also try their "vignette" feature to add frame shadows. The basic photo editing tools such as contrast, shadows, highlight, saturation and temperature adjustment can be done on the application itself. These features are not just restricted for image editing, you also have the option to apply them on videos. The AI-enabled app boasts of more than 500 million downloads to date. As for the paid version, FaceApp brings more filters and features that are not available on the free version. It also removes the advertisements and even watermarks on images. The FaceApp support can be reached through email or social media for feedback.