Find below the customer service details of Fabletics. Besides contact details, the page also offers a brief overview of the company.
Headquarters
TechStyle Fashion Group
800 Apollo St.
El Segundo, CA 90245
Customer Service
Phone: 1-844-322-5384
_____
About Fabletics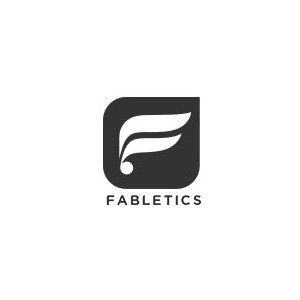 It is a dream of many to have their wardrobes upgraded by someone who knows what he or she is doing. Fabletics has taken this dream and made it accessible and achievable by the common masses. Founded in July 2013 by Adam Goldberg, Don Ressler, and Kate Hudson, Fabletics is a subscription retailer. The company is owned by TechStyle Fashion Group. To reap the benefits of the website, users are required to purchase a subscription. It must be noted that you can shop on the Fabletics website as a guest. However, after subscribing to the VIP membership, Fabletics will personalize products for their members by taking into consideration their lifestyle and other preferences. VIP members have access to many benefits. They get up to a 50% discount every day. Other than that, multiple outfits are curated just for them, which can be purchased from their website, or from their 22 brick and mortar stores. What is interesting is the fact that subscribers can buy or simply skip buying that month. However, the user needs to make up his mind by the 5th of every month. If the user does not skip the purchase by the 5th, the credit card will be charged until user cancels. The amount gets otherwise accumulated in the member's account, and he or she can use it whenever he/she wants to. 
For those who are starting newly, you can try it out for 45 days. If you do not like the product, you can return the item. This not only showcases the confidence Fabletics has in its products, but it is also a testament to their customer-friendly policies. You can easily cancel the subscription by calling the dedicated customer service support or use their online live chat service available on the website. Fabletics deals with women's sportswear, footwear, and accessories. From bottoms, tops to whole outfits, Fabletics has recently started their line of outerwear. Fabletics has made a name for themselves by being a size-inclusive brand, which means that they sell almost all the sizes. While the brand is focused mainly on women, they do have a section for men as well. Other than sportswear and footwear, Fabletics has a beautiful range of bags, hats, etc. 
You can locate their stores by logging on to website. After logging in, you will need to click on the 'stores' tab on the top right corner of the webpage, or you can just click on the store location tab, to locate one nearest to you. As of 2020, Fabletics has around 42 stores in North America and plans to open new stores in the Philippines. Fabletics also has a mobile application and is operational in many countries such as the US, Canada, Germany, Spain, France, UK, Netherlands, Sweden, and Denmark. They have a strong presence on all social media platforms such as Facebook, Instagram, and Twitter.