Contact Eucerin: Find below customer service details of Eucerin, including phone and email. Besides contact details, the page also offers a brief overview of the company.
Head Office
Beiersdorf AG
Unnastrasse 48
20253 Hamburg
Germany
Customer Service
Phone: 040 – 4909 7555 (Germany)
Phone: +44 0 845 644 8556 (UK)
Phone: 1-800-227-4703 (US)
Phone: 00 800 4940 1900 (Italy)
Email: [email protected] (UK support)
____
About Eucerin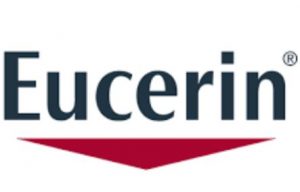 Eucerin is a popular skin care brand based in Germany, selling body and face care products. Eucerin was founded by Dr Isaac Lifschuetz in 1902. He later managed to trademark his brand after getting the patent for a product that he manufactured – Eucerin.
Eucerin was manufactured with a sleek ointment base and non-perishable formula containing Eucerit. The brand was later taken over by Dr Oscar Troplowitz in 1911, who introduced a number of skin care and face care products containing Eucerin in the German market. These products included iodine creme and loose face powder. Today, a wide range of skin care products containing the medical ointment base Eucerit are sold under the brand name of Eucerin. They also have medicated sunscreen lotions and cleansing products.
One can find various products such as Aquaphor, AquaPorin Active Body Care, AquaPorin Active Face Care, AtopiControl, Deodorants & Anti-Transpirants, Dermatoclean, DermoCapillaire, Dermopure, Eucerin pH5, Anti-Pigment, Hyal-Urea, Hypersensitive Skin, Lipo-Balance and a range of Hyaluron fillers. One can avail information about various skin concerns on the website. They can include topics on Atopic Dermatitis, Dry Skin, Blemishes, Acne, Cracked and Irritated Skin, Anti-Age, Hyperpigmentation, Hypersensitive Skin, Diabetic Skin, Anti-Perspirant and such others. The modern skin care brand has based its products on extensive research and scientific technology. The 'Ingredient' column in their website directs customers to the various ingredients used in their formulations. One can check the ingredients list themselves to rule out possible allergies.
The product 'Aquaphor' is one of their hot-selling beauty products. The website claims it accelerates skin rejuvenation. Choosing a product in the website gives one detailed information on the ingredients and benefits. There is no eshop facility on the website. Eucerin products are available on various online ecommerce sites worldwide. One can contact them on their website if they have any concerns or queries regarding their products. For more information or queries on store locations, refund, shipping, cancellation, or others, reach the Eucerin support.