Contact Eravikulam National Park: Find below customer service details of Eravikulam National Park, Kerala, including phone and email. Besides contact details, the page also offers a brief overview of the tourist destination.
Address
Eravikulam National Park,
Munnar, Idukki district
Kerala 685612
Directions: Google Maps
Support
Phone: +91-4865-231587
E-mail: [email protected]
Email: [email protected]
_______
About Eravikulam National Park
God's Own Country – Kerala, is home to Eravikulam National Park, in Munnar, crested atop the district of Idukki, along the Western Ghats. Declared as the first national park of Kerala in 1978, Eravikulam protects the endangered species of Niligri Tahr, a species similar to the Goat family. Jointly managed by the Munnar Wildlife Division & Forest and Wildlife Division of Kerala, Eravikulam National Park, is a World Heritage Site, listed by UNESCO in 1985.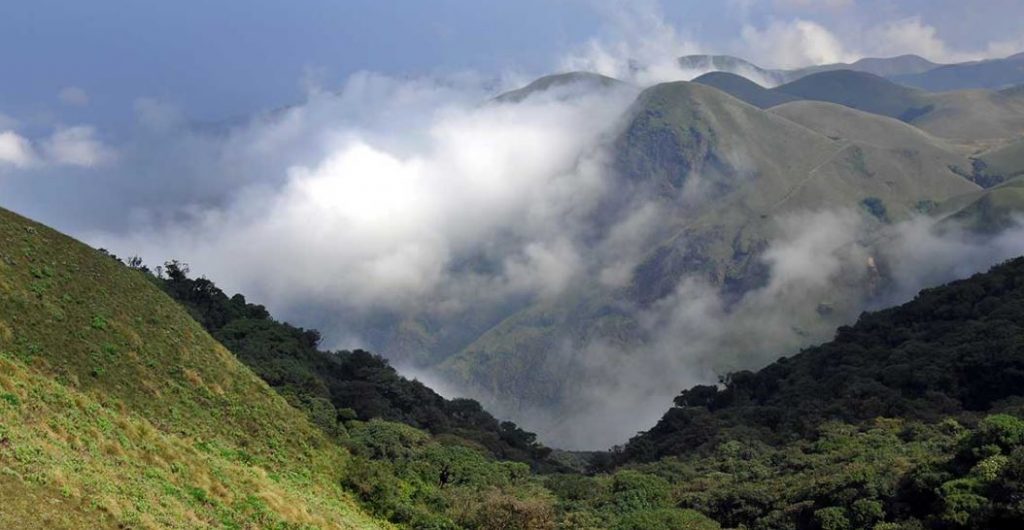 The park terrain, spread over a sprawling 97 sq km is a lush green paradise of grasslands, forests, and shrublands, and is home to a diverse wildlife habitat, and rich flora and fauna collections. Divided into three zones core, buffer, and tourism, public access is permissible only for tourism zone, and the other two zones are non-permissible.
The Rajamali Mountain slope is a popular tourism zone, and an ideal place to spot Nilgiri Tahr, and 'Neelakurinji' a flower that blooms once in 12 years. The tourism zone is strictly a No-Vehicle zone, and remains closed in Feb and March, and the core zone covers the forest reserve, the Lakkom waterfalls, and the Anaimudi Peak, the highest summit in Southern India.
The park is home to over 26 species of land animals, like Sambar deer, tigers, elephants, Nilgri Tahr, and records over 132 species of birds, 101 species of butterflies, and 19 different species of amphibians. Besides diverse wildlife, the park unfolds around densely grown tropical green trees, exotic plants, wild flowers, and medicinal plants.
Best time to visit the park, is around September – November, and from April – June, and the hottest months are April and May, and the wettest months are from June-August. Early summer, and late winter is ideal to spot animals, near water bodies, and to catch a glimpse of the Lakkom waterfalls, and Anaimudi mountain peak.
Activities allowed inside the park are trekking trails, walking tours and safari rides, as private vehicle is non-permissible, and very few license permitted buses run, inside the park. Online booking for safari rides and trekking is pre-essential, as the count of people is restricted to a certain number, for a given day. The trekking tour is around 2km and the Kurunji Trail is a hot-pick for trekkers, and takes around 2 hours.
The park is open all days of the week, from 7:00am- 5:00pm, and the safari rides operate between 8:30am-4:00pm, every day. Entry fee for Indians is INR 15 and INR 200 for foreigners and INR 5 for children below 12, and costs around INR 500- 1500 for trekking and safari rides.
Tourists can access private and government buses, to reach Munnar from Trivandrum, and the nearest airport at Trivandrum, is 148 km from Munnar. The park is 12 km from Munnar, and the nearest railway station at Aluva, is 120 km from Munnar. Cabs, jeeps, and mini buses, run from Munnar to the National Park. For more information or queries on tickets, timings, parking, or others, reach the Eravikulam National Park support.