Contact Epic Games: Find below customer service details of Epic Games, including phone and email. Besides contact details, the page also offers a brief overview of the company. Reach the customer service below for support, complaints or feedback.
Head Office
Epic Games, Inc
620 Crossroads Blvd
Cary, NC 27518
United States
Phone: 919-854-0070
Support
Web: help.epicgames.com
Email: nil
____
About Epic Games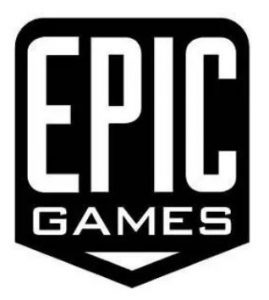 Epic Games is a popular game development company operating since 1991. Headquartered at Cary, North Carolina, Epic Games develops games for web, mobile, consoles, AR and VR devices. Popular game titles include Fortnite, Unreal, Gears of War, Shadow Complex and the Infinity Blade series. It's subsidiary company ChAIR Entertainment is also the creator of Shadow Complex Remastered. The popular Gears of War IP is now part of Microsoft as the software giant now owns the franchise.
Most of the games are available for free. To start playing, you will need to first download the Epic Games launcher. You can visit the official website to see the list of game titles developed by the company. Titles on sale include Ashen, Hades, Genesis, Hello Neighbor and Darksiders. You can also see the upcoming games designed and developed by other design studios that can be downloaded on the platform.
Epic allows fans to create modifications or enhancements. Featured mod editors include Ark Editor, Bus Simulator 18, Conan Exiles, Dark and Light Editor, Hello Neighbor, Mars 2030, PixArk, Robo Recall, Showmaker Dev Kit, Squad Editor and Unreal tournament Editor. Through Unreal Engine, game developers can build games and receive royalties on same. More than 80% of the revenue will remain with the developers. Epic's share only covers the operating costs and a small profit margin.
Through the Epic Games ecosystem, game developers can connect with millions of gamers. Also, there is the Support-A-Creator program through which you can connect with over 10,000 content creators and influencers. Epic Games store currently only supports PC and MAC. It is available to players in most countries with the exception being China. The platform also supports regional pricing, so you can pay by Pound, Euro, Russian Ruble or other currencies. Epic Games store currently supports Visa, MasterCard, Discover and PayPal. If you need to cancel your purchase, you need to do same within two weeks. Request for refund can be made by signing into account.
Interested in a career with Epic? From art, design, production to publishing Epic has open positions for recruitment. Details of locations, positions available and related information can be see under the Career section. For more information or queries on payment, refund, cancellation, technical support, or others, reach the Epic Games support.