Find below the customer service details for Emirates Airlines baggage in US. Besides contact details, the page also offers a brief overview of the company.
Head Office (US)
55 East 59th Street
Fifth floor,
New York, NY 10022
USA
Customer Service
Phone: +1 800 777 3999
Phone: 1 844 556 1400 (baggage services)
Email: [email protected]
_____
About Emirates Airlines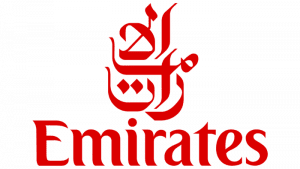 Emirates is a Dubai-based airline that has catapulted to one of the largest in the Middle East. Operating over 3600 flights each week from its hub at Dubai International Airport, Emirates has got more than 150 cities covered, globally. Emirates has got an impressive fleet of 300 aircraft. The airline is a subsidiary of the Emirates Group, which is owned by Investment Corporation of Dubai, a part of Dubai Government's corporate ventures. The airline is known for its top-notch customer services and luxurious in-flight assistance. The airline is the world's 4th largest airline in terms of revenue passenger-kilometres flown and also the world's second-largest in terms of the flown freight tonne-kilometres. In 2019, the airline reported a massive 282% jump in profits amounting to $235 million. The airline currently employs 59,519 people and has carried as many as 29.6 million customers in 2019. The airline has bagged a number of awards, including the Best Airline Worldwide award, announced by Business Traveller Middle East in 2019.
Baggage Info
The airline is one of the most preferred passenger carriers in the United States. The airline allows passengers to enjoy online check-in 48 hours before scheduled departure and the same stands closed 90 minutes before the scheduled departure. Emirates advises all of its passengers to reach the airport no later than three hours before the flight departure. It is mandatory to go through security no later than an hour (60 minutes) before the scheduled departure. The boarding for every flight starts 45 minutes before the flight departure, and the gates close 20 minutes before the departure. If you are a passenger travelling via Emirates, you have baggage limits that you need to adhere to. If you are travelling in the economy class, you can take a 7kg carry-on bag with you. Business and first-class passengers can carry a 7 kg carry-on and a 7 kg briefcase or garment bag. If you are travelling with infants, you are allowed to carry a fully collapsible stroller or a carry-cot, with you.
For the check-in baggage, each bag should not weigh more than 32 kgs. The total dimensions (length + width + height) of the bag should not exceed 118 inches (300 cm). If you are flying economy, you can carry check-in baggage of 20 kgs, for saver economy the baggage limit is 25 kgs, for Flex economy, the check-in baggage should not exceed 30 kgs a for Flex plus economy, the weight stands at 35 kgs. If you are travelling in business class, you are allowed to carry 40 kgs of checked-in luggage in two pieces of baggage, and First class passengers can carry 50 kgs in their two check-in luggage bags. You will have to pay for the extra kgs of luggage if your check-in bags exceed the allowed limit. Rates for extra baggage varies, and the same can be confirmed by contacting Emirates.
If you have lost your baggage on an Emirates flight or you received damaged luggage, Emirates qualifies you for compensation. You need to contact Emirates as soon as you encounter a lost or damaged luggage problem. If you have filed a claim regarding lost or damaged baggage, you can check the status from the 'baggage claim' assistance page.