Contact edX: Find below customer service details of edX.org, including phone and email. Besides contact details, the page also offers a brief overview of the education platform.
Head Office
edX Inc.,
141 Portland St.,
Cambridge, MA 02139
United States
Customer Service
Email: [email protected] (corporate)
Email: [email protected] (billing)
Email: [email protected] (partnership)
Phone: nil
______
About edX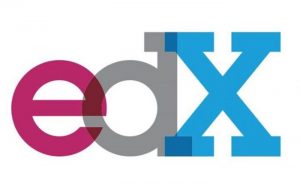 edX is a popular free learning destination that is the brainchild of Anant Agarwal and is backed by Harvard University and the Massachusetts Institute of Technology. Launched in the year 2012, edX boasts a massive registered learner base of 22 million from around the world. The open online course provider is not only available in English, but also Arabic, Chinese, Hebrew, French, Korean, Russian, Spanish and Thai. Learners can choose from more than 2,600 courses, thanks to the partnership edX has with 140+ member institutions.
The courses span all key disciplines such as finance, computer science, engineering, humanities, marketing, business management and statistics and data analysis. According to edX, more than 70% of learners on its platform come outside of the US. The platform generates revenue from fees for certificates of mastery as well as sublicensing course content to other institutions. edX says its mission has been to "increase access to high-quality education for everyone, everywhere"
On edX, learners can get accredited programs from some of the world's top universities without having to worry about hefty fee or loans to fund the education. The courses are also flexible and fully online. You can get a Master's degree, MicroMasters program or a professional certificate program. On the website, you can browse courses by subject or keyword. The subjects listed include Architecture, Art, Biology, Business, Chemistry, Design, Data Analysis, Economics, Electronics, Education, Engineering, Ethics, Food, Health, History, Humanities, Language, Law, Literature, Math, Medicine, Music, Philosophy, Physics, Science and Social Sciences.
When you select a single course, you can see the details of the university, the number of learners enrolled to the program, the length, the cost and language. There is an overview on what you will learn, what the course covers, along with a list of frequently asked questions. New users can create an account and instantly enroll to the program. As for the list of edX partners, besides MIT and Harvard, you have reputed names such as University of California (Berkeley), Australian National University, Boston University, Berklee College of Music, Columbia University, Cornell University, IIT Bombay, Seoul National University, University of Michigan, University of Notre Dame, Wellesley College, University of Toronto and University of Oxford.
Not just institutes, edX also partners with national governments, NGOs, and multinational corporations for the MicroMasters programs and related services. The MicroMasters programs are designed for top careers. Not only it helps to advance your career, you can also use the MicroMasters program certificate for credit. Note that payment for all programs can be made online using major credit cards. Certificates and other purchases on edX may be eligible for a refund. Browse the edX Help Center for information on billing and refunds. Students can make request for refunds through email. All refunds will be credited to the credit card used for the purchase. For complaints or queries on courses, payment, cancellation, certificates, financial assistance, career, or others, reach the edX support.