Contact Edinburgh Zoo: Find below customer service details of Edinburgh Zoo, UK, including phone and email. Besides contact details, the page also offers a brief overview of the tourist destination.
Address
Edinburgh Zoo
134 Corstorphine Road,
EH12 6TS Edinburgh,
United Kingdom
Directions: Google Maps
Customer Service
Phone: +44 131 334 9171
Email: [email protected] (general)
Email: [email protected] (membership queries)
Email: [email protected] (education queries)
______
About Edinburgh Zoo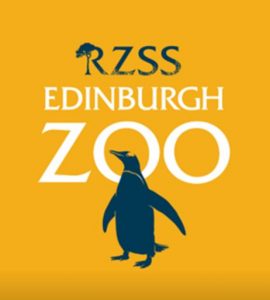 Home to the Penguins and the Giant Pandas, the Edinburgh Zoo is the most often-visited tourist attraction in Scotland, situated at the outskirts of Edinburgh in Corstorphine. A non-profit zoological park, Edinburgh Zoo has over 1000 rare and exotic collection of animals, from around the world, and is Britain's only zoo to breed penguins. The Scottish Tourism Board credited, Edinburgh Zoo with 4 stars, for its spectacular animal exhibits, which attract 600,000 visitors to the zoo, every year.
Originally, known as the Scottish National Zoological Park, the zoo established in 1913, unfolds over an area of 82 acres, managed by the Royal Zoological Society of Scotland. Edinburgh Zoo, actively participates in wildlife conservation programs, breeds endangered species, studies animal behavior, and conducts scientific pursuits, alongside the main agenda, which is to educate the locals and tourists, about animal welfare.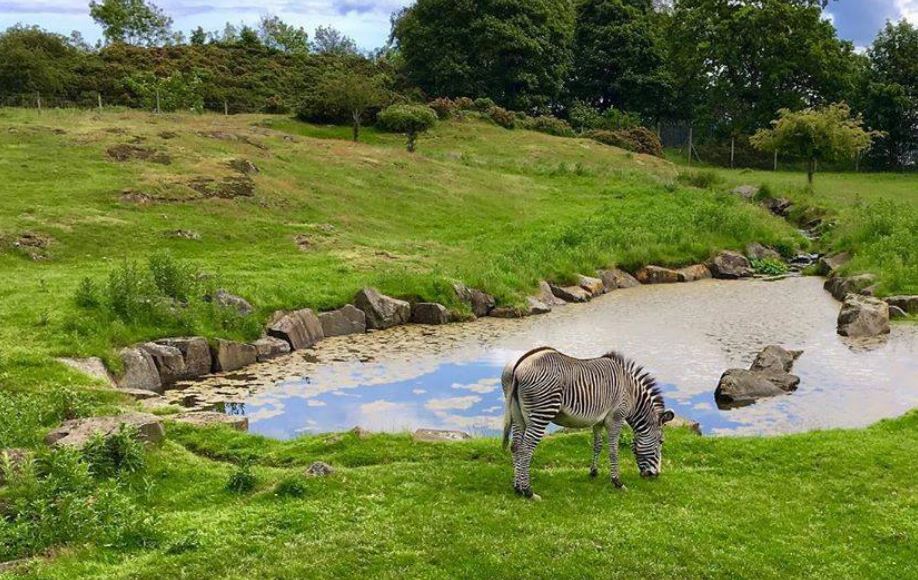 Regular day shows for tourists include 10 interactive talks with zoo animals, from 11:00 am – 3:45pm, and covers interesting aspects of the wildlife animals. They are a welcome talk with the Meerkats, meet rare winged birds at Brilliant Birds, learn about Sumatran Tiger, and engage with animal antics, watch animals get their daily feed, gaze at the penguin parade, meet the reptiles, catch up with the Greater One-horned Rhinos, interact with Chimpanzees, and experience the Budongo Trail exhibit of Insects.
The Giant Pandas are a major attraction at the Zoo, bred in separate enclosures, and allowed to meet only during the breeding season. Outside the enclosure, there are tree trunks, wooden frames, caves, ponds, and tree houses to entertain the Pandas, and to interact with the zookeepers.
A large pool, measuring 65m long, and 3.5m deep is the largest of its kind in Europe, for the Penguins of the Edinburgh Zoo, and additional features include rocky areas, waterfall, mock-sand beach, and carved rocks. These features allow the penguin to interact more with the visitors, and the penguin parade is a must-watch at the zoo.
The entry fee at Edinburgh Zoo, costs £21.95 for adults, and £9.95 for children (3-15), and £19.50 for senior citizens and students with valid ID, and is free for children below 3. Online booking allows a discount of 10% on entrance tickets, and limited car parking is available at £4.00, for 3 hours at the entrance-parking bay. Group bookings are available for 15 or more visitors, and costs around £8.00 – £14.50. Tickets can be booked online using major credit cards and they are non-refundable and non-transferable. Purchase the RZSS Membership to enjoy unlimited entry to the park and free entry to a dozen other zoos throughout UK and Europe.
The Edinburgh Zoo, is open all round the year, from 10:00am- 6:00pm (April –September), and 10:00am- 5:00pm (Oct-Mar), and 10:00am -4:00pm (Nov – Feb). It has good road connectivity, and has frequent bus and cab services from Edinburgh City Centre. The nearest train stations are the Waverley Station and Haymarket Station, and cyclists can reach the zoo through the Carrick Knowe Cycle route, which is very close to the zoo. For more information or queries on tickets, timings, membership, events, parking, career, or others, reach the Edinburgh Zoo support.