Contact Eddie Bauer: Find below customer service details of Eddie Bauer, including phone and email. Besides contact details, the page also offers a brief overview of the company. Reach the customer service below for support, complaints or feedback.
Head Office
Eddie Bauer LLC
10401 NE 8th Street Suite 500
Bellevue, WA 98004
United States
Customer Service
Phone: 1-800-426-8020
Phone: 1-888-495-5170
Email: [email protected]
_____
About Eddie Bauer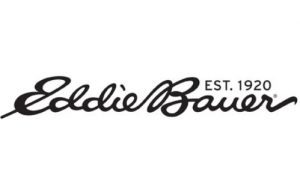 Eddie Bauer is a well-known name in retail clothing that specialises in clothing, gear and accessories for the outdoors enthusiasts. It was founded in 1920 by Eddie Bauer, a sports and fishing enthusiast who has many firsts to his credit. He is the creator of the Bauer Shuttlecock that remains the standard shuttlecock to this day. He was also the first to use down lining in his Skyliner range of outdoor jackets and this innovation caught the fancy of Americans in a big way.
With its Headquarters in Bellevue, Washington and over 370 outlets predominantly in the US and Canada, with stores opening up in Germany, Japan and other parts of the world, Eddie Bauer is the one stop destination for all types of sports and outdoors needs and for a complete casual wardrobe selection. Of special note is the company's promise that every product they sell has a lifetime warranty and that if the customer is unhappy with it for any reason, he may return it and get an exchange or refund. This instills confidence of quality in the customer.
Products can be purchased either by visiting one of the outlets close to you or you may shop online. Their secure payment portal makes it very easy to transact and purchase. Eddie Bauer has a range of options to choose from for Men, Women, Children and Home. In the clothing line for men and women, you could choose from outerwear, fleece, pants, tshirts, shirts, jeans, shorts, blazers, sweatshirts, sweaters and baselayers. Of special appeal to outdoor enthusiasts is the range of shoes, boots and footwear available.
One could also shop by category of the outdoor sport you wish to gear yourself up for – mountain sports, training, hiking and travel and Bauer's personal favourite, fishing and field. All related gear and accessories are available in a wide range of material, colours and specifications. In addition to the general sizes on offer, Eddie Bauer also caters to three special sizes, petite, tall and plus.
In the home and bedding range, Eddie Bauer has mattress pads, pillows, sheets, duvet covers, blankets and comforters, all using RDS certified down. They also have an extensive range of outdoor furniture, bags and gear, travel accessories, tents, sleeping bags, lighting, knives and tools.
Explore the Sale and Clearance section for hot bargains. Purchases on the website can be made using Visa, MasterCard, Discover and American Express cards. Eddie Bauer offers local and international shipping. For consumers in the US, there are standard and 2-day shipping. The standard shipping takes 3-6 business days. As for the return policy, the website claims every item they sell "carries a lifetime warranty". You can return an item by visiting a store or using a shipper to send to warehouse. Custom products are exempted from the return policy. Refunds will be processed in the same method as the original payment. For more information or queries on payment, refund, cancellation, shipping, career, or others, reach the Eddie Bauer customer service.