Contact Duke Energy: Find below customer service details of Duke Energy, including phone and email. Besides contact details, the page provides a brief overview of the Charlotte-based power and gas company. Reach the Duke Energy customer service below for queries, complaints or feedback.
Duke Energy Head Office
550 South Tryon Street
Charlotte, NC 28202
United States
Duke Energy Customer Service
Phone: 800-777-9898 (Carolinas)
Phone: 800-521-2232 (Indiana)
Phone: 800-544-6900 (Ohio/ Kentucky)
Phone: 800-700-8744 (Florida)
Phone: 800-452-2777 (Duke Energy Progress – Carolinas)
Email: [email protected] (large business)
____
About Duke Energy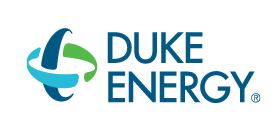 Duke Energy is a sustainable electric power and gas company headquartered in Charlotte, North Carolina. Founded in the year 1904, the company is currently the largest electric power holding company in the United States, boasting a customer base of 7.4 million users. It has 52,700 megawatts of electric generating capacity in the Carolinas, the Midwest and Florida. The Fortune 125 company has $121 billion in assets. The operations are managed through the affiliate companies that include Duke Energy Carolinas, Duke Energy Progress, Duke Energy Indiana, Duke Energy Ohio, Duke Energy Florida, Commercial Portfolio and International Energy.
The company offers a range of products targeting residential customers, small and large business companies and industrial users. Its utility services are currently available in North Carolina, South Carolina, Ohio, Kentucky, Indiana and Florida. Its international operations are spread across Argentina, Brazil, Chile, Ecuador, El Salvador, Guatemala and Peru.
Duke Energy customers can sign up on the website to view/download bills, make online payment, start/stop/transfer service or report outages. The account can also be accessed and managed on the go using a smartphone. Registration can be done using the Duke Energy account number and account holder's SSN. Payment for bills can be made online through debit/credit cards or checking and savings bank account. Automatic payment can also be set on the account. Additionally, payment can also be made by mail or at any of the authorised offices.
Duke Energy also offers wind and solar energy solutions for customers throughout the US. Its wind and solar farms are located in 12 states. It is also a premier provider of outdoor lighting for parks, parking lots, roadways and walkways. For more information or queries on new accounts, bills, payment, or others, reach the Duke Energy customer service.