Find below the customer service details of Dufry. Besides contact details, the page also offers a brief overview of the company.
Head Office
Dufry Group
Brunngasslein 12
CH – 4010 Basel
Switzerland
Customer Service
Phone: 1-866 669-7978 (shopping)
Phone: +41 61 266 44 44 (corporate)
Email: [email protected]
_____
About Dufry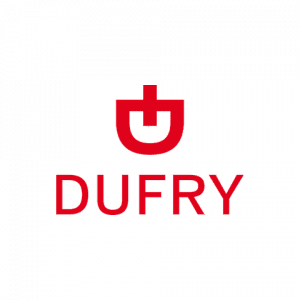 Dufry is a Swiss-based travel retailer with global footprint. Present in more than 60 countries, Dufry operates duty-free and duty-paid stores in cruise lines, airports, railway stations, and key tourist destinations. Dufry is based in Basel, Switzerland and  currently employs 36,000 people across the globe. The duty-free stores of Dufry are located in areas that are restricted to passengers on international trips. The company's network spans more than 430 locations with 2300+ stores. The origin of the Dufry group dates back to 1865. Dufry started its duty-free wholesale business in 1948 and eventually ventured into a duty-free retail business with the first shop in Paris. With stores at key airports, it is more than likely that one might have shopped at Dufry on a departing trip or at arrival.  
Shopping at Dufry is always an exciting experience, thanks to the wide assortment of items. You will find some of the most renowned brands in cosmetics, food and electronics. Some of the brands to explore include Bobbi Brown, Chloe, Clarins, Clinique, Givenchy, Estee Lauder, Giorgio Armani, Hermes, MAC, Tom Ford, Yves Saint Laurent, Jo Malone London, Kiehl's, Dior, among others. Customers can purchase fragrance, make-up, skincare, toiletries, watches, glasses, necklaces, pendants, charms, jewelry, rings, bracelets, earrings, snacks and toys. There is another interesting way to shop from Dufry. If your travel plans are in motion, you can pre-order items, reserve the same, and collect them from the nearest convenient Dufry store. 'Pre-order, reserve, and collect' is available on the ShopDutyFree website. You can choose the collection store after selecting the region, country, and flight date.
Pre-ordering is available for passengers exiting or transiting through an airport. If you have booked the order and you wish to cancel the same, you can log in to your account and change the status of the order. Note that although you can cancel the order, there is no way you can modify it after confirmation. If you want to change the items, you will have to cancel the entire order and place a new one. There will be no mandatory transaction on cancelation. If you wish to place an order you will have to register using your credentials such as name, date of birth, and flight information. Customers can place pre-orders not earlier than 30 days and no later than 24 hours before the flight. Dufry can be contacted via contact form on the website.