Find below customer service details of Dr Lal PathLabs. Besides contact details, the page also offers a brief overview of the diagnostics company.
Head Office
Dr Lal PathLabs Ltd
12th Floor, Tower B, SAS Tower,
Medicity, Sector-38,
Gurgaon-122001, Haryana
Customer Service
Phone: 011-39885050
Phone: 39885050 (prefix area code)
Email: [email protected]
_____
About Dr Lal PathLabs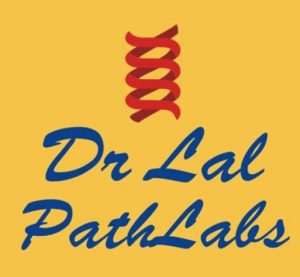 Dr Lal PathLabs is a leading provider of diagnostic and related healthcare tests in India. The healthcare company was founded by Dr SK Lal in 1949. Headquartered at Delhi, Dr Lal PathLabs operates in more than 190 locations across India. One of the fastest growing companies in the diagnostics industry, Dr Lal PathLabs provides routine clinical laboratory tests, specialized tests, and preventive tests. There are more than 3,370 diagnostic and healthcare tests that can be availed. The labs are equipped with all the latest instruments and are certified to have met international standards. The operations are managed by a staff that exceeds 3,000 in number. Besides the 190 medical laboratories, Dr Lal PathLabs operates more than 1,700 lab patient service centers and 6,000 pickup points. The nationwide network includes major metros such as Bengaluru, Chennai, Hyderabad, Mumbai, New Delhi and Kolkata, alongside tier II and tier III cities. A diagnostic center at your city can be located on the website. The NABL certified pathology lab also operates diagnostic centers in Saudi Arabia, UAE, Bangladesh, Sri Lanka and other parts of the world.
Each day Dr Lal PathLabs conducts more than 100,000 tests, from pathology, radiology, lab management and technical services. The various departments you will find at Dr Lal PathLabs consist of Histopathology, Cytopathology, Clinical Cytogenomics, Flow Cytometry, Molecular Diagnostics, Hematology, Immunology, Renal Pathology, Microbiology, and Serology. More details on same are published on the website. Booking a test can now be conveniently done on the website by a specific test or health package. There are tests and packages that start from Rs 100 and can go up to Rs 20,000. Some of the popular ones include Fever Advance Package, Immunity Check Package, Sugar Comprehensive, Heart Check, Iron Check, Super 3 Health Checkup, Food Intolerance Test, Allergy Comprehensive Profile, RBC Count, Glucose Random, among others. From allergy, arthritis, diabetes to various disorders, you will find a test and health package that covers them all.
As you browse the packages on the website, you can see the highlights, pre-test information, report delivery time and the various profiles covered. There is also a sample report showing you how your test result should look. Booking of a test or package can be done using debit/credit card, mobile wallet, Internet banking and cash on collection. Home collection booking can also be done using the official smartphone app for Android or iOS. When you do a booking, you can also choose the preferred time an agent can visit your residence for taking samples. Registered users can login to their account to see recent orders placed. You cannot modify a booking, but can cancel entire order and place a new one. If you do not wish to proceed with the test, a refund for same can be requested. Once a test is completed, you will be intimated through email and SMS. The reports will be sent by email for you to view and download. You can also access same from your user account. For complaints or queries on booking, cancellation, refund, reports, franchise, or others, reach the Dr Lal PathLabs support.