Contact Digital River: Find below customer service details of Digital River, including phone and address. You can reach these below contacts for queries or complaints on Digital River products/services, e-commerce solutions, payment assistance, technical support or other questions. Besides contact details, the page also offers information and links on Digital River services.
Digital River Head Office
Digital River, Inc.
10380 Bren Road West
Minnetonka, MN 55343
United States
Digital River Customer Service
Phone: +1 952 253-1234
Phone: +1 800 903 4152
Phone: +1 952 646-5747 (outside US)
_______
About Digital River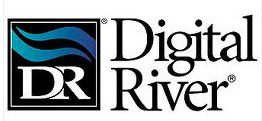 Digital River was founded by Joel Ronning in the year 1994. The company is a leading provider of e-commerce solutions, managing more than $3 billion in global online sales annually. Headquartered in Minneapolis, Minnesota, Digital River has offices in Germany, England, Ireland, Sweden, Taiwan, Japan, China and Brazil, and employs over 1300 people worldwide. The company's clients include Microsoft, Adobe, EA Games, Kodak, Logitech, SanDisk, Nuance, Capcom, Netgear, Autodesk, among others.
Presently, Digital River offers fully-managed enterprise e-commerce, self-managed enterprise e-commerce, do-it-yourself e-commerce, fully managed or self-service marketing program, Digital River World Payments, and more. The company processes online orders from over 130 countries, and offers transactions in 39 currencies and more than 30 payment methods. It in fact processes over $8 billion in online transactions every year.
Industries spanning software, games, consumer electronics and others use Digital River for e-commerce solutions. Currently, the company has 8 international data centers and call center support in 14 languages. The company's platform offers site development and hosting, order management, fraud management, tax management, physical and digital product fulfillment, multi-lingual customer service, advanced reporting and much more. Visit the website or speak with a Digital River customer service representative for more details.