Find below the customer service details of DiDi Chuxing. Besides contact details, the page also offers a brief overview of the company.
Head Office
Building B1&B2, Digital Valley,
Zhongguancun Software Park
Compound 8, Dongbeiwang Road,
Haidian District Beijing, P.R. China
Customer Service
Email: [email protected]
Email: [email protected]
Email: [email protected] (business partnership)
Web: Feedback Form
_______
About DiDi Chuxing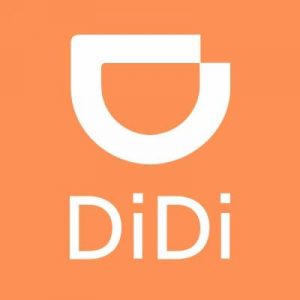 DiDi Chuxing Technology Co., or simply styled as DiDi, is a Chinese company headquartered in Beijing. The company provides vehicles for hire services. Formerly known as Didi Kuaidi and Didi Dache, the company has a user base of 550 million. Employing millions of drivers, the company's latest valuation is estimated at around $50 billion. The company manages close to 25 million rides each day. Going by the numbers, it is not hard to guess why the competition in the space has increased manifold. Didi Chuxing was founded as Didi Dache by Cheng Wei. Cheng Wei founded the company in 2012, after working for Alibaba for eight years. The first version of the app worked on customer's request for a taxi or other ride-sharing options, and the same app coordinated with the drivers as well. The app was developed by BeiJing XiaoJu Keji Co. in 2012. In 2015, Didi Dache and Kuaidi Dache, a company backed by Alibaba Group, merged to form Didi Kuaidi. Later that year, Didi Kuaidi got control of 80% market share of all the private car-hailing services. Didi Kuiadi launched a rebranding process which included a name change too. From Didi Kuaidi, the company became DiDi Chuxing. Since 2015, the company has invested in a number of other companies. Some of these worth noting include Grab, Uber, Ola, Bolt, Lyft and Careem. The company has also expanded into Australia, Latin America and Japan. DiDi Chuxing acquired Brazilian ride-hailing app, 99, in 2015.
The company provides app-based transportation services. You can contact DiDi Chuxing for taxi-hailing, social ride-sharing, private car-hailing, bike-sharing, and on-demand delivery services. The company also offers other automobile services such as leasing, sales, maintenance, finance, electric vehicle charging, fleet operations, and more. DiDi Taxi services were launched in 2012, with an intelligent request dispatching system that enhanced user experience and driver efficiency. DiDi Taxi is currently partnering with more than 500 taxi companies in Japan, China and Brazil. DiDi Express, another service of the company, matches riders who are travelling in the same direction by facilitating car sharing. DiDi Premier is a special service launched by the company, which includes vehicles with child car seats, vehicles for people with disabilities, and vehicles with special arrangement for guide dogs. The Designated Driving service facilitates the customers owning vehicles requesting chauffeurs to drive them. The enterprise solution is a service aimed at corporate clients only. Other services offered by the company include DiDi Bus, DiDi Luxe, Bike Sharing, and DiDi Food.
Most of the services can be availed by the customers on the app. You can link the app with WeChat Wallet. All you need to do is click on the 'wallet' section, and choose ride-hailing. This saves time with users not having to set a separate account on DiDi. The app is easy to use. You can enter your location, which corresponds to the GPS, insert your destination, and confirm booking. You will get an estimated trip cost, which excludes diversions, or traffic delays. The app works more or less like Uber. You can raise complaints regarding the services in-app only. You can also write to the customer service team using the email address provided by the company.