Contact Denso Corporation: Find below customer service details of Denso Corporation, including phone and email. Besides contact details, the page also offers a brief overview of the company.
Head Office
Denso Corporation
1-1, Showacho Kariya,
448-0029 Japan
Phone: +81-566255660
Regional Contacts
Phone: +81-566255511 (Japan)
Phone: +1-248-350-7500 (North America)
Phone: +31-202-261789 (Europe)
Phone: +86-10-6590-8337 (China)
Phone: +65-67768268 / +66-2-315-9500 (Asia)
Email: nil
______
About Denso Corporation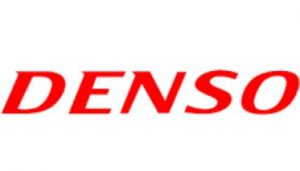 Among the leading global automotive parts manufacturer, the name 'Denso' stands out as a primary supplier for some of the major automobile manufacturers. In terms of global sales, Denso is at an immediate number two position. The company has been able to accomplish what it has chiefly due to its extensive global research methods, multiple advanced production and sales sites. Quality products backed by innovation, use of advanced sustainable technology and skilled workers have been at the heart of Denso's enviable progress. More recently, the focus of Denso has been on four key areas namely, electric automobiles, superior safe/independent means of transportation, connectivity and factory automation. Denso currently has operations in over 35 countries, including US, UK, China, Spain, France, Germany, Russia, Philippines, Indonesia, India, Australia, Mexico and the UAE. The 210+ group companies employ over 170,000.
Originally founded in the city of Kariya, Aichi, Japan, Denso was a part of Toyota Motors before becoming an independent entity in 1949. However, about 25% of Denso is still owned by Toyota Motors despite a major share of revenue resulting out of sales to car manufacturers in Germany, the USA and China. Denso continues to make forays into more promising markets in India, Indonesia and Mexico while accommodating the already burgeoning global demand of its automotive products. From gasoline and diesel engine components to air conditioning systems and spark plugs, Denso has extended its proficiency in industrial automation, household heating equipment as well as the QR Code. Motor racing companies are also catered to by Denso by way of furnishing not only auto parts but also other electronics.
Pick any product or service from your day to day life and chances are Denso has had some role to play in its development or finishing. The product portfolio of Denso is simply too exhaustive for anyone to comprehend as these encompass industry, agriculture and home. An equally exhaustive user friendly website and the e-catalogue helps the users find their automotive parts or locate any of its distributors with relative ease. Denso services and repair network also galore to serve customers across the globe.
Denso's work ethics are centered on sustainable development and use of technology to enhance the quality of life and the surroundings through harmonious coexistence. The company's EcoVision 2025 is aimed at achieving clean and green energy for a sustainable society through green initiatives on four fronts – factories, products, employees and management.
If looking for a career with Denso, explore the Jobs/Careers section on the website to know the benefits and to track the current job openings. For more information or queries on products, services, dealer network, career, or others, reach the Denso support.