Contact Della Adventure Park: Find below customer service details of Della Adventure Park, Lonavala, including phone and email. Besides contact details, the page also offers a brief overview of the extreme adventure destination.
Address
Della Adventure Park
Kunegaon, Lonavala,
Maharashtra 410 401
Support
Phone: 1800 3000 7440
Phone: +91 22 6669 9300
Email: [email protected] (complaints)
______
About Della Adventure Park
Nestled across the picturesque Lonavala hill station, Della Adventure Park is India's largest extreme adventure park, in Koregaon near Mumbai, and Pune. A popular weekend getaway, spread across 16 acres across the Sahyadri range, the adventure park is the brainchild of Jimmy Mistry, the founder of the Della Tecnica Group. A 2-hour drive from Mumbai and, a 1-hour drive from Pune, the adventure park hosts over 2000 people each day, with adrenaline packed activities for all ages.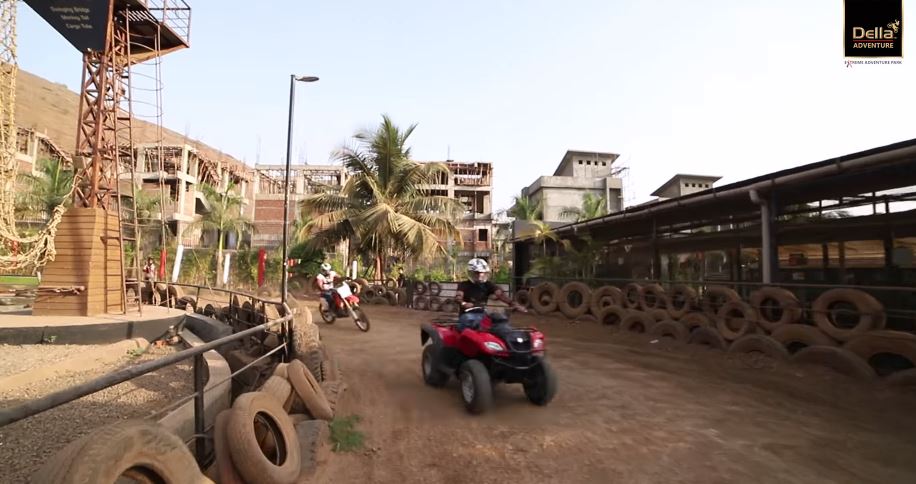 Della Adventure park offers over 70+ extreme sports activities that are adventurous and adrenaline packed, perfect for families and corporate day-outs. The choice is given between two passes, namely the Day Pass and the Jumbo Pass, wherein a Day Pass, includes activities from Zones A-F, with a package of over 50+ activities such as bungee jumping, long flying fox, and so on. The Jumbo Pass is an all-inclusive pass, with eight exclusive sport adventures along, with unlimited activities from all the zones, and likewise, there are 29 team-building activities, custom-tailored for corporates.
Additionally, Della Adventure offers an exciting range of scrumptious platter of food from five multi-cuisine restaurants, besides other amenities such as a concert stage, multi-purpose boardrooms for corporates, a 1500 seated amphitheater, banquet halls, spas, and so on. For people wanting to spend the weekend with nature, they offer luxurious suites and villas at their three cozy and well-furnished resorts, namely the Luxury Resorts, Adventure Resorts, and the Camp Della Resorts.
Major attractions at the Della Adventure Park include the swoop swing, the flying fox, zorbing, archery, rocket ejector, paintball, buggy rides, dirt-bike riding, and bungee jumping. Recent additions to the adventure park include the Mirror Maze and fish spa, in 2018, and the latest added buzz is the sky cycling, a hot-pick amongst the extreme sports.
Early booking via online is highly recommended through the Della Adventure website, to avail exclusive seasonal offers and holiday deals, for the best price. Booking online can be made using debit/credit card and net banking. Note that no cancellation or modification is allowed after confirmation. The winters from October-March, are the best times to visit the park, to escape the harsh heat and experience every ride at the park. Open all year round, the park functions from 11am-9pm, and is easily accessible from Chhatrapati Shivaji International Airport, and from Pune International Airport.
The entry fee for Day pass costs INR 2000, and for children above 3 feet and senior citizens, the cost is 1500, and a Jumbo Pass costs INR 5500. Children below 3 feet get free entry, and students with valid ID get a discount, on the Day Passes during the weekends. For more information or queries on tickets, events, cancellation, refund, parking, resort stay, or others, reach the Della Adventure Park support.