Find below the customer service details of Dell Refurbished. Besides contact details, the page also offers a brief overview of the technology company.
Head Office
Dell Corporate Headquarters
1 Dell Way, Round Rock,
TX 78664, United States
Customer Service
Phone: 1 800 891 8595
Email: dellrefurbished.us@dell.com
______
About Dell Refurbished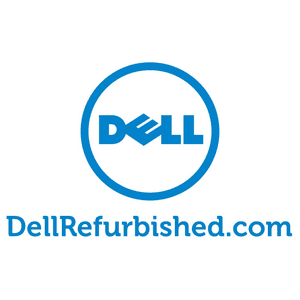 Dell Refurbished is the official source for off-lease refurbished desktops, laptops, computers and related accessories. The website is powered by technology conglomerate Dell to sell refurbished quality systems. Dell is an American computer technology company that develops, sells, and repairs computers, laptops, servers and related products. The company is named after Michael Dell, who is also the founder of Dell. Dell is one of the largest technology companies in the world and employs more than 150000 people in the US only. Dell Refurbished is part of the company's operations. When the corporate customers of Dell return their leased computers to DFS (Dell Financial Services LLC), the company selects good quality systems, refurbishes them and puts them on the website for sale. Dell Refurbished was previously known as DFS Direct Sales. Each product is thoroughly inspected and tested to make sure that the quality is intact before listing it for sale on the website. Each system is good to use and cosmetic imperfections, if any, do not hamper the performance of the system. Each system sold on DellRefurbished.com comes with a limited warranty of 100 days.
A support arm to DFS (Dell Financial Services), DellRefurbished.com has been a primary source of computer supplies for people who do not want to purchase a brand new Dell product at a higher cost. DFS was founded in 1997 to facilitate financing to customers for products and services, sold by Dell, mostly in the United States and Canada. The website has a friendly interface, and customers can find what they are looking for, by searching for the exact model in the search bar. If you want to browse through the categories stocked by Dell Refurbished, you can click on the interested category listed in the top menu bar. The website stocks laptops, desktops, workstations, servers, and accessories. Another category available on the website is the 'clearance' category, wherein you can enjoy a further discount percentage on already discounted products. If you want to look for the deals and discount coupons for the site, you do not have to go any further. Dellrefurbished.com lists all the deals and coupons in a separate section.
Resellers can enjoy a bulk discount by buying the off-grade products from Dell in bulk. A bulk discount applies to people who purchase a minimum of ten assets. Resellers need to have a licensed business in the United States. The discount is not applicable for freight forwarders, and resellers do have to sign an agreement before availing the bulk discount offer. Shopping from the website is easy. Add the items that you want to purchase into your cart and make payment. The acceptable modes of payment on the website are VISA, American Express, MasterCard, and PayPal. Once the order is confirmed, standard shipping will take 5-7 days, express shipping takes 2-4 days, and Expedited shipping can be expected in a day or two. You can browse through the Help section of website for articles on payment, shipping, repair or limited warranty.