Contact Debonairs Pizza: Find below customer service details of Debonairs Pizza, South Africa, including phone and email. Besides contact details, the page also offers a brief overview of the restaurant chain.
Head Office
Halfway House
478 James Crescent
Midrand, 1685
South Africa
Customer Service
Phone: 0861 DPIZZA or 0861 374 992
Phone: +27 86 108 6137
Email: [email protected]
______
About Debonairs Pizza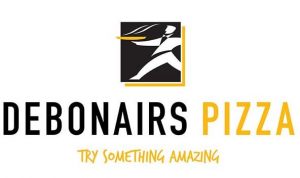 Debonairs Pizza is a South African pizza restaurant chain founded by Craig McKenzie and Andrew Harvey. Part of Famous Brands, Debonairs operates from its headquarters at Midrand, Johannesburg. The pizza chain founded in 1991 has operations in close to 540 locations. There are company-owned and franchise outlets serving food at restaurant and also offering delivery. The restaurants not only sell pizzas but also pasta, sandwiches, sides and dessert.
Selling close to 28 million pizzas a year, Debonairs Pizza promises customers "hottest and freshest pizza". If the dot on the box shows black and not red (fresh), you might enjoy the pizza for free. New customers can locate a restaurant using the Find Restaurant option on the website. You can also locate Debonairs across Zambia, Nigeria, Kenya, Dubai, Sudan, and Mauritius.
First timers can browse the menu on the website to know what is on offer. There is also a nutritional guide published showing the calories, carbs and dietary fibre in the pizzas and sides. The homepage also presents the ongoing offers and discounts. As for the list of items on the menu, you have beef/chicken pizzas, vegetarian pizzas, meat and veg subs, speciality deckers with three layers, chicken wings, garlic bread, donuts, and chocolate pudding. You can choose the toppings, be it sauces, onion, mushroom, olives, extra cheese or extra meat. The extra cheese and meat might be charged.
Now order a pizza at the comfort of your home. You can choose your favourite pizza for delivery. Pay for your pizza online using credit card or by cash. Registered users can sign in to their account to view order history or track current order's delivery. Pizzas can also be ordered through Debonairs iOS and Android app. Those looking for an investment idea, Debonairs Pizza is open to entrepreneurs joining as franchise owners. Once your application has been accepted, Debonairs will help with setup, marketing and other areas related to operations. For more information or queries on restaurant locations, menu, delivery, career, or others, reach the Debonairs Pizza support.