Find below the customer service details of DAZN. Besides contact details, the page also offers a brief overview of the company.
Head Office
DAZN Group
72nd Floor
One World Trade Center
New York, NY 10007
Customer Service
Email: [email protected]
Web: Help
_____

About DAZN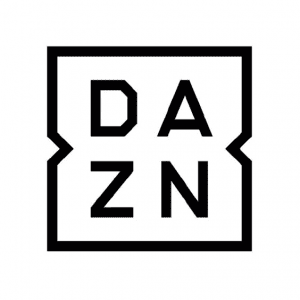 DAZN is a growing on-demand sports streaming service. It provides unlimited access to the world of fighting and live-boxing. This OTT (over-the-top) sports video streaming service carries on-demand and live events besides the original programming. The platform was launched in 2016, for Germany, Austria, Japan, and Switzerland. DAZN was made available for users in Canada in 2017. The platform came to Italy and the US in 2018, and Spain and Brazil in 2019. DAZN is currently available in more than 200 countries with an estimated worth of £3 billion. The platform has already overtaken Major League Basketball and is one of the highest-grossing sports-related mobile apps in the market. The app is often referred to as Netflix for sports and rightly so. The business is less than five years old, but the popularity bar is already off the charts.
DAZN is popular among millennials. 2019 was the best year for the app so far, with the streaming services slowly gaining ground. The UK has already streamed half a billion hours of the content. With its foundation in the UK, DAZN showcases a fight exclusively for the country audience. DAZN wanted to appeal to users across the globe irrespective of the country, hence decided to put up a uniform subscription fee of £1.99. So a fan from the Philippines will pay the same price as a fan from Canada. DAZN marketed itself on the affordability factor and has lived up to it so far. In the basic subscription of £1.99 per month, users get access to exclusive boxing events, live matches, on-demand services, match highlights, weekly shows, classic fights, and documentaries. The best part – you can cancel the subscription any time. DAZN is available on smart TVs, game consoles, mobiles, tablets, connected devices, and computers. The services are currently available in English only.
It is easy to get started on the platform. You will be required to register on DAZN using your email address. Create a password and add a payment method. Payment methods depend on the country you are living in. DAZN accepts payments via credit cards, in-app Apple payments, and PayPal. Once the payment is confirmed, you can start streaming instantly. Users can download the DAZN app for access on any device, from anywhere. The content varies as per the country. Some of the most streamed events on DAZN include Ruiz vs Joshua II, Canelo vs Kovalev, Tottenham vs Liverpool, Liverpool vs Barcelona, KSI vs Logan Paul, and Milan v. Internazionale. DAZN also features sports-related news stories on the website. For complaints or queries on payment, activation or cancellation, you can reach the DAZN support through email.