Contact Dallas Mavericks: Find below customer service details of Dallas Mavericks, US, including phone and email. Besides contact details, the page also offers a brief overview of the basketball team. Reach the Dallas Mavericks customer service below for queries, complaints or feedback.
Address
Dallas Mavericks
2500 Victory Ave.
Dallas, TX 75219
United States
Customer Service
Phone: 214-747-MAVS (general)
Phone: 214-665-4797 (Box Office)
Phone: 214-665-4825 (lost & found)
Phone: 214-658-7608 (premium seats)
Email: [email protected]
_____
About Dallas Mavericks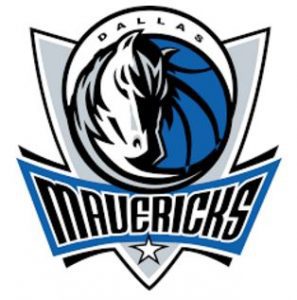 Dallas Mavericks is an American basketball team founded in the year 1980. Part of the Western Conference, the team competes in the NBA and has its home arena at American Airline Center in Dallas, Texas. The team has won 1 championship, 2 conference titles and 3 division titles. Some of the top players that have played in the team include Dirk Nowitzki, Steve Nash, Jason Kidd, Jason Terry, Michael Finley, Rolando Blackman, Tyson Chandler, Mark Aguirre, Shawn Marion, Vince Carter, Derek Harper, Monta Ellis, Jamal Mashburn, Jerry Stackhouse, Sam Perkins, Jose Juan Barea and Shawn Bradley.
To know upcoming games, see schedule, videos and read latest news, visit the Dallas Mavericks homepage. If you are looking for single game tickets, head on to Ticketmaster where you can select your seat through the interactive map and proceed to booking through Visa or MasterCard. Season ticket members enjoy access to exclusive events, priority seating, discounts and much more. For premium seating, you have the Loge Boxes, Theater Boxes, Courtside Seats and Suites. Suites come with plush seats, private lounge, VIP parking passes, catering, among others.
Visitors to the arena can also purchase tickets at the Box Office. If you have your own automobile, there are more than 5,000 parking spaces located within two blocks of American Airlines Center. There are also team stores at the arena where you can purchase merchandise such as t-shirts, jerseys, hats and novelties. You can also go online to purchase from a range of categories. For more information or queries on tickets, refund, cancellation, parking, or others, reach the Dallas Mavericks customer service.