Find below customer service details of CyberPowerPC. Besides contact details, the page also offers a brief overview of the technology company.
Head Office
CyberPower, Inc
730 Baldwin Park Blvd.
City of Industry, CA 91746
United States
Customer Service
Phone: 800-707-0393 (sales)
Phone: 888-900-5180 (tech support)
Phone: 03333-237776 (UK region support)
Email: [email protected]
Email: [email protected]
______
About CyberPowerPC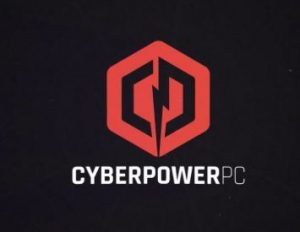 CyberPowerPC is a manufacturer and retailer of custom computers in the US. Founded in the year 1998, CyberPowerPC builds high performance desktops that meet the needs of gamers and professionals. The California-based company also designs and sells laptops with a wide range of configuration and features. Product line includes high-end gaming systems, notebook systems and high performance workstations. Customers can choose from an existing range of computers or build one from scratch. You will find computers for different price points and with hardware of Intel, Nvidia or AMD. On the homepage, you can see some of the top selling models, along with those that offer huge savings.
Some of the popular esports systems you will find include Pro Gamer FTW Xtreme series, IEM Challenger, IEM Champion, Admiral Bahroo 100, Summit1g 100, Lirik 100, Dasmehdi 100, Thump 100, Gamer Master 7500, and GameCaster series. Under gaming PCs, you have AMP series, Intel Z490 series, Intel Z390 series, AMD Ryzen, Crystal series and Nvidia Battlebox series. Coming to gaming laptops, you have Tracer VR Backpack, Tracer IV Extreme, Tracer IV Studio, Tracer IV Slim, Tracer III Evo Series, Tracer III Ultra Slim and Tracer III Series. A collection of 4K, VR-ready gaming series laptops can be shopped under the Syber brand (Cube, Vapor, Steam Machine, and C/M/L series).
The prices vary according to the hardware inside, right from the operating system, CPU, mother board, RAM to hard drive. For hardcore gamers, CyberPowerPC allows to customise the core components. For instance under the processor, you can choose the i5, i7 or i9 series Intel processors. The RAM, you can increase from 4GB to up to 11GB and more. There are hundreds of such options for building a system meeting performance demands. Besides complete systems, you can shop from a wide range of accessories. You have keyboard, mouse, headset, microphone, gaming gear, wireless routers/hubs, video cameras and surge protectors. Looking for only parts? Note that CyberPowerPC only sells complete systems and do not sell individual parts and components.
The product pages give you an idea of the specifications of hardware found. It also has details of the gaming chasis, power supply, the cooling fan, video card, sound and whether the product comes with monitor and accessories like mouse and headset. Most CyberPowerPC systems come with a standard warranty of 1 year. The standard warranty includes replacement of parts due to manufacturing defect or damage during transit. There is Premium Warranty for those who would like their shipping to and from location to be covered.
Shopping on CyberPowerPC.com can be made using Visa, MasterCard, Discover, American Express and PayPal. Products are processed immediately upon receiving payment. The assembly and shipping of products can take anywhere between 5-10 days or more. You can track status of order by signing into your account. Once you receive your item remember to register same on the website to keep track of purchase, warranty and repair. Not happy with your purchase? CyberPowerPC has a 30-day return policy. You can ship the product back to the company's warehouse. The return packing must include the Return Merchandise Authorization number. Note that you will have to ship the product back at your own expense. Refund will be credited back to the original payment method within 5-7 business days. If you have queries on payment, cancellation, refund, software, warranty or troubleshooting, you can reach out to CyberPowerPC support via phone or email.