Find below the customer service details of Crutchfield. Besides contact details, the page also offers a brief overview of the consumer electronics company.
Head Office
Crutchfield Corporation
1 Crutchfield Park
Charlottesville, VA 22911-9097
United States

Customer Service
Phone: 1-800-955-9091 (customer service)
Phone: 1-888-809-5145 (corporate sales)
Phone: 1-888-292-2575 (tech support)
Phone: 1-844-382-7900 (sales and advice)
Phone: 1-800-316-1044 (returns)
_____
About Crutchfield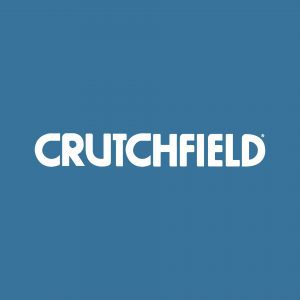 If you have gone shopping for a car stereo or speaker, you cannot have missed Crutchfield. The North American audio specialty company was founded by William G. Bill Crutchfield in 1974. The company sells audio and video equipments including televisions, speakers, and other electronics for home as well as portable use. Known to have built a business around catalogue shopping, Crutchfield currently caters to consumers across the United States and Canada. Bill founded the company when he was into classic car restoration. It is when he had to upgrade the stereo of a Porsche 365 coupe, he saw an opportunity in the segment. What started as a DIY project for Bill soon gave birth to a brand. Besides retail storefronts in Virginia, Harrisonburg and Charlottesville, the company also has an impressive online presence since 1995.
The website of Crutchfield has undergone several improvements since its launch. The current version makes it easy to explore catalog or shop for products in a jiff. The 'Outfit My Car' tool on the website helps make accurate in-house measurements of vehicles to verify the exact fit for car stereos and aftermarket speakers. The website also hosts millions of articles reviewing products and publishes lists of how-to guides for users. For shoppers, some of the popular categories featured on the website include car stereos, car speakers, home speakers, home receivers, TVs, headphones, wireless audio, cameras, drones, and marine audio. The website lets you shop for car audio online by just punching in the year of manufacture and make. Check out the Specials section for a number of discounts available on speakers, car stereos and televisions. Products can be filtered on the website by price range, brand, customer rating and features. And on each product page, you will find an overview along with highlights and specifications. The Reviews tab will show comments and feedback left by verified customers. You can connect with an expert at Crutchfield if you need help with choosing an item. Customers also enjoy free tech support with every purchase. If you regularly shop at Crutchfield, register for the rewards program to earn and redeem points on all purchases.
Having an account on the website gives you the benefit of checking out faster. Just add the items to your cart and proceed to make payment. Customers can pay via PayPal, Visa, MasterCard, Discover and American Express. You can also seek financial assistance from partner services to pay for your items. Crutchfield offers free shipping for orders above $35. Standard delivery of orders takes two business days or less in 48 states of the United States. If you are not satisfied with your purchase, Crutchfield offers a 60-day return policy. All you need to do is call the customer care department and get a return authorization. Make sure you pack the items carefully, attach the shipping label and take the package to any official UPS drop-off site.