Find below the customer service details of Clubhouse. Besides contact details, the page also offers a brief overview of the voice-based social media app.
Head Office
Alpha Exploration Co.
San Francisco Bay Area,
United States
Customer Service
Email: [email protected]
Email: [email protected]
_____
About Clubhouse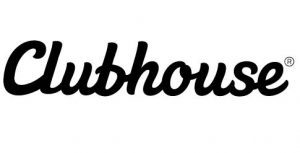 Clubhouse is an exclusive social media app where users exchange audio clips than the conventional text messages. Launched by entrepreneurs Paul Davidson and Rohan Seth in the year 2020, Clubhouse became an instant hit when it was introduced in the App Store. What makes the entire process interesting is the fact that the application works on an invitation-only model. To join, an existing Clubhouse member has to send an invitation after which you can freely create an account on the app. When friends invite you, a link will be shared as text to your phone. The link will then redirect you to the sign-up page, where you can fill in your details, and you are good to go. It must be noted that Clubhouse users only have two invites available to them. In a recent blog post, however, the creators did announce their intention of making the app public, which seems like an exciting development.
The application is interesting not only because of its exclusivity but also because of the way it operates. Clubhouse is making waves in the tech world and is attracting millions of people from around the globe, to the extent that it is currently valued at a whopping $1 billion. The application hosts multiple chat rooms where people speak to each other, and you can listen to the conversations. What makes this experience all the more exciting are the interesting people whose conversations people listen to. Case in point, Elon Musk recently hosted a chat on Clubhouse with Robinhood CEO, Vlad Tenev! So, whenever noted figures and celebrities host a chat, you can enter and start listening. Users can join the chat, as well as converse with each other. You can enter a room by simply clicking Join Room. By default you will be muted when inside, but can click "raise hand" or "request speaking" to start a conversation. Users can leave a room whenever they want to. If your favourite celeb is on Clubhouse, you can enable notifications and follow them to not miss their shows. Want to create your own room? Clubhouse members can start a room and add a topic. The room can be set to be Open, Social or Closed. The voice chat-based social media app currently has a limit of 5,000 per room.
Clubhouse hosts a variety of clubs as well. A wide range of topics such as talk shows, networking, dating and political debates are covered. The application became a mega-hit during the Covid-19 pandemic. The application runs on Agora.io's platform, which is an audio technology start-up based out of Shanghai, China. Interestingly, Clubhouse has gained immense popularity in countries such as China and Germany, and is ranked first for free apps on App Store in Japan! The developers are currently working on an Android version of the application, and it will hit the Google Play Store any time soon.